I was fortunate to be in the Mojave at the right time to catch the spring flower bloom.
I traveled for business over almost 30 years and was fortunate to see a lot of sites that I otherwise would not have.  In the course of my travels I'd driven the stretch of I-15 between Las Vegas and L.A. numerous times, passing by the Mojave Desert but never finding the time to stop.  I always had a meeting to make it to, a flight to catch, or it was summer and the heat was unbearable.

However, on my last trip through the area I found myself with an extra day on my way back to Vegas.  It was in this way that I happened to find myself in the Mojave desert, just as the spring flowers were blooming.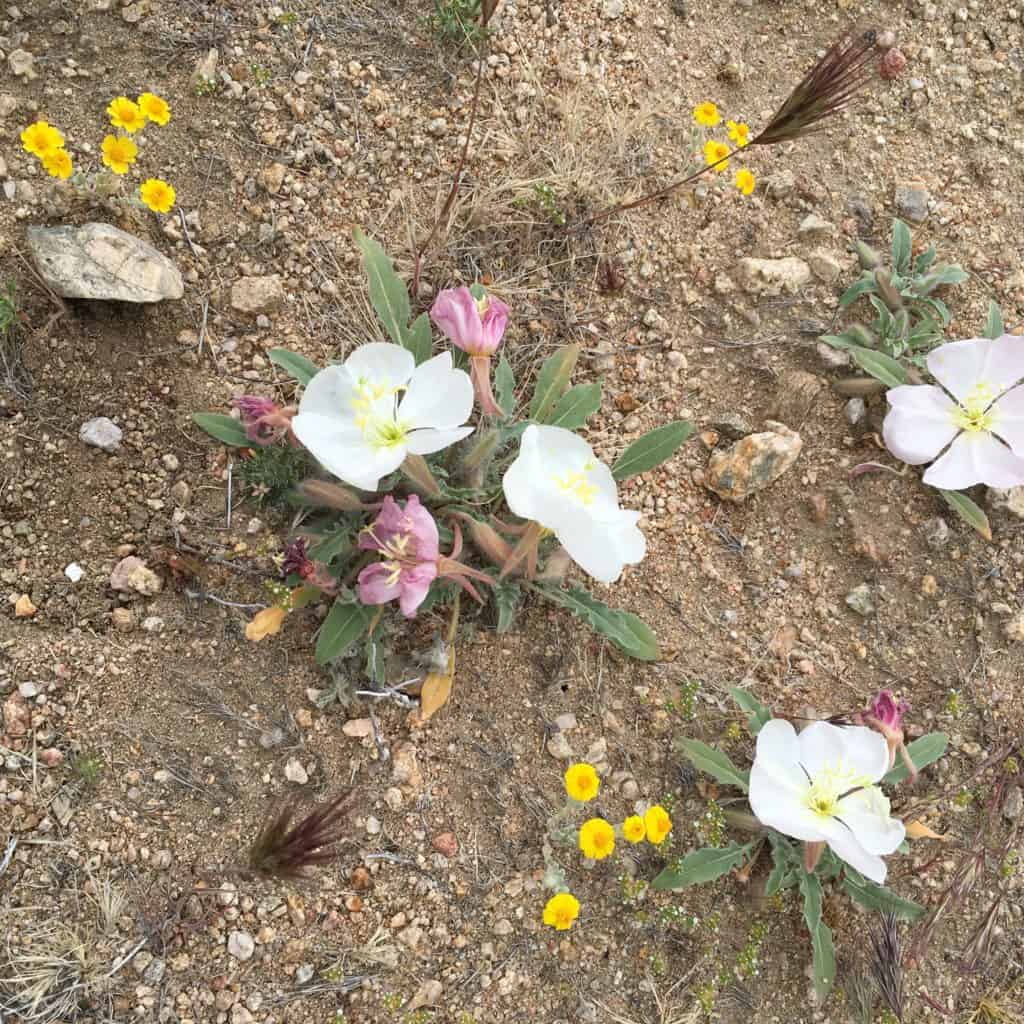 According to a parks worker I spoke to near Kelso Depot, it is somewhat difficult to predict the exact time of the desert bloom.  Some people return multiple times and never manage to catch it.  I just got lucky and happened to come at the perfect time!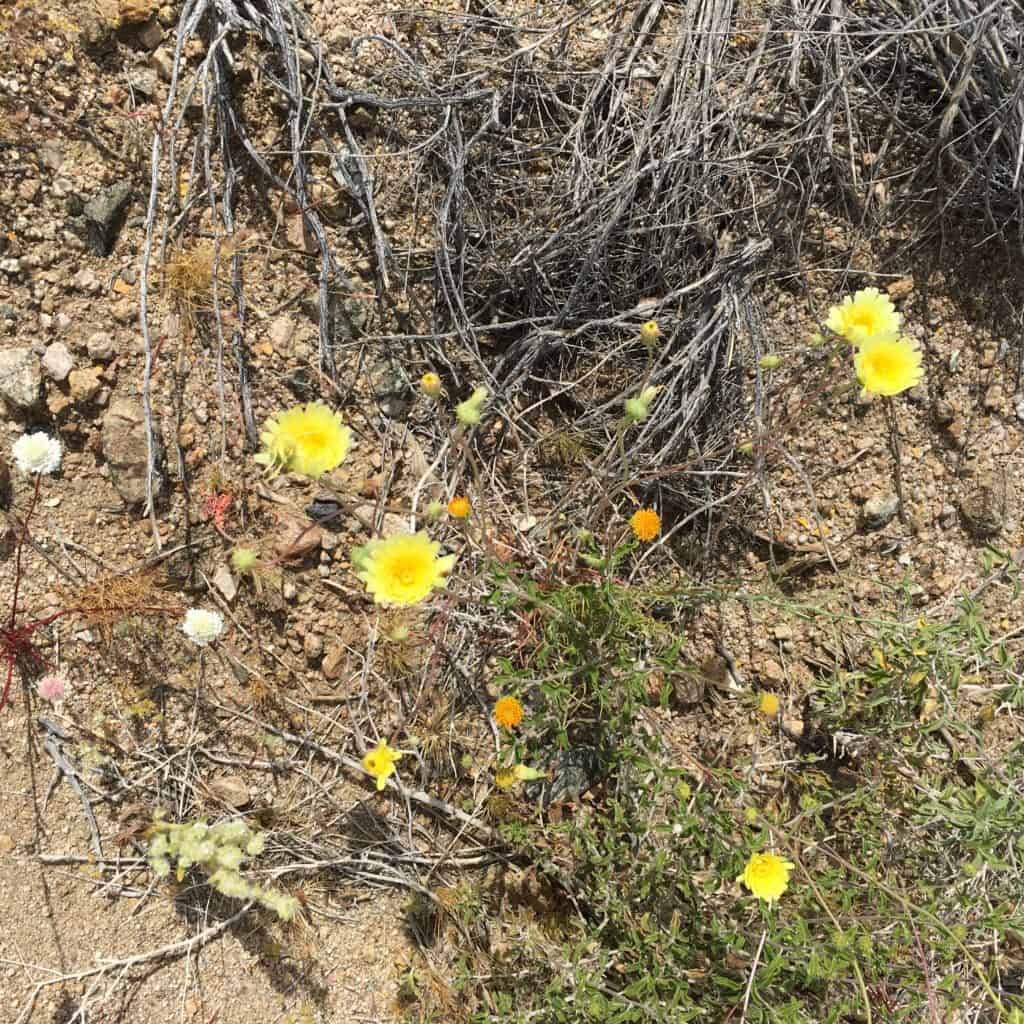 The flowers and their colors were so delicate that whenever I tried to capture a wide-view of the area, they were lost in the brown of the desert.  But I was able to catch some them, in close.  The colors were extraordinarily bright and I wish I was a better photographer.  I had to use what I had with me (an iPhone) but I still got a couple of nice shots.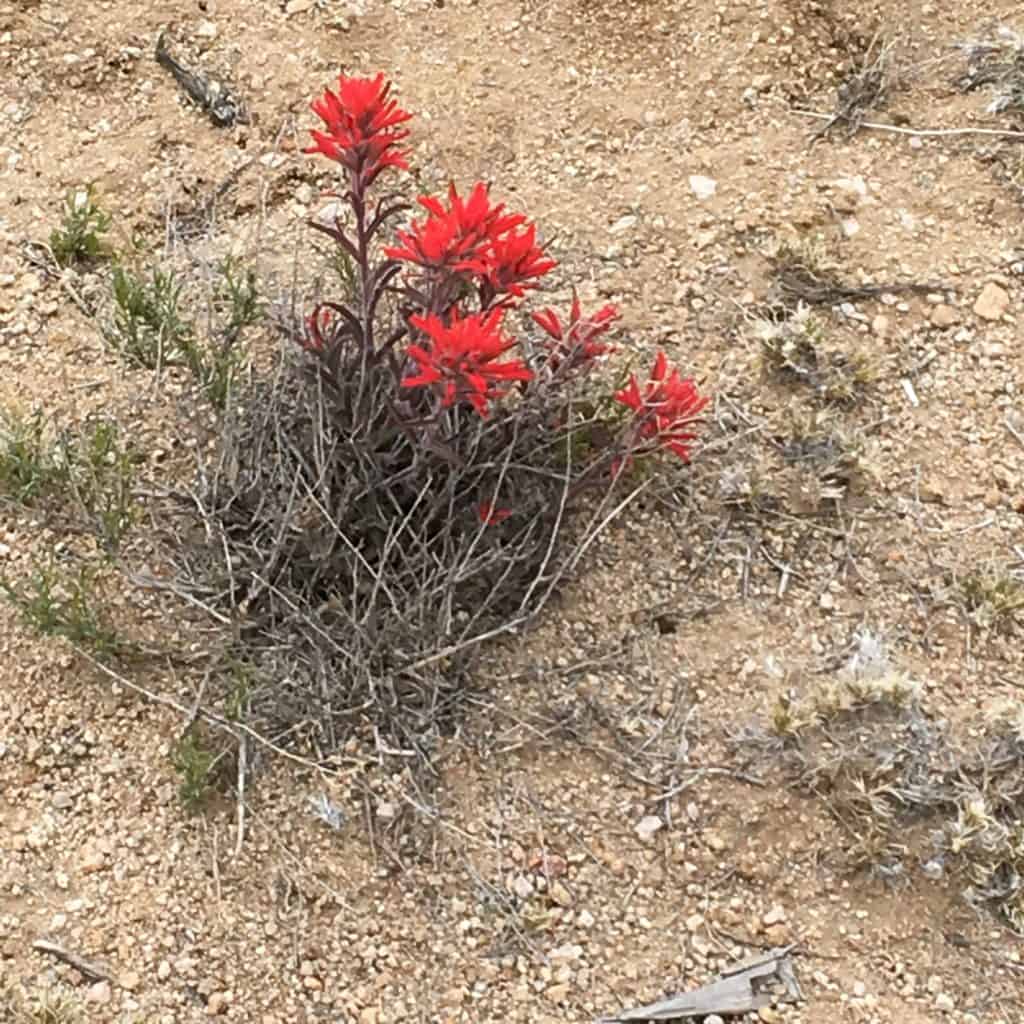 The day temperature on the desert floor (March) was in the high 60s, however, it was MUCH colder at the higher elevations and I saw light rain and snow squalls along the way.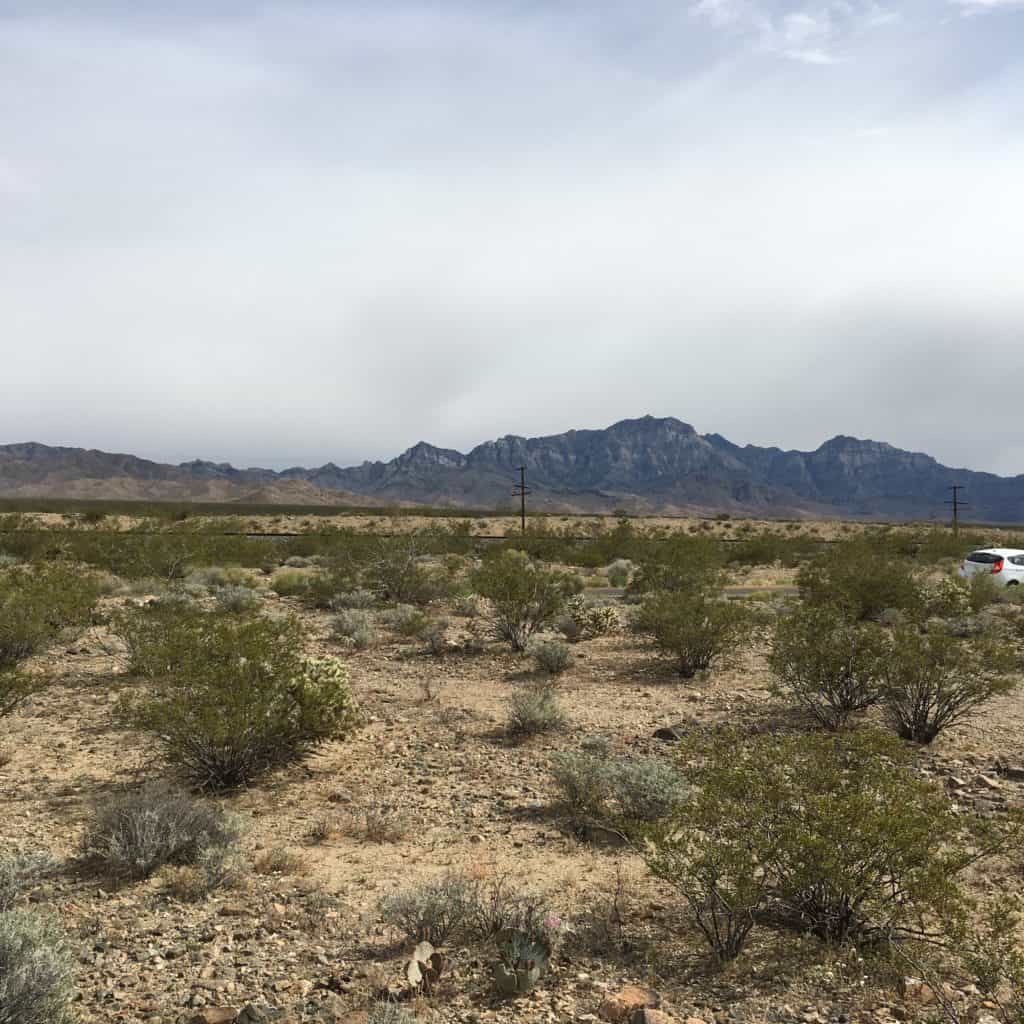 The Mojave has an amazing diversity of landscapes.  Mountains, dunes, vistas, and valleys.  Sometimes you can see for miles and in other places, only a few hundred feet.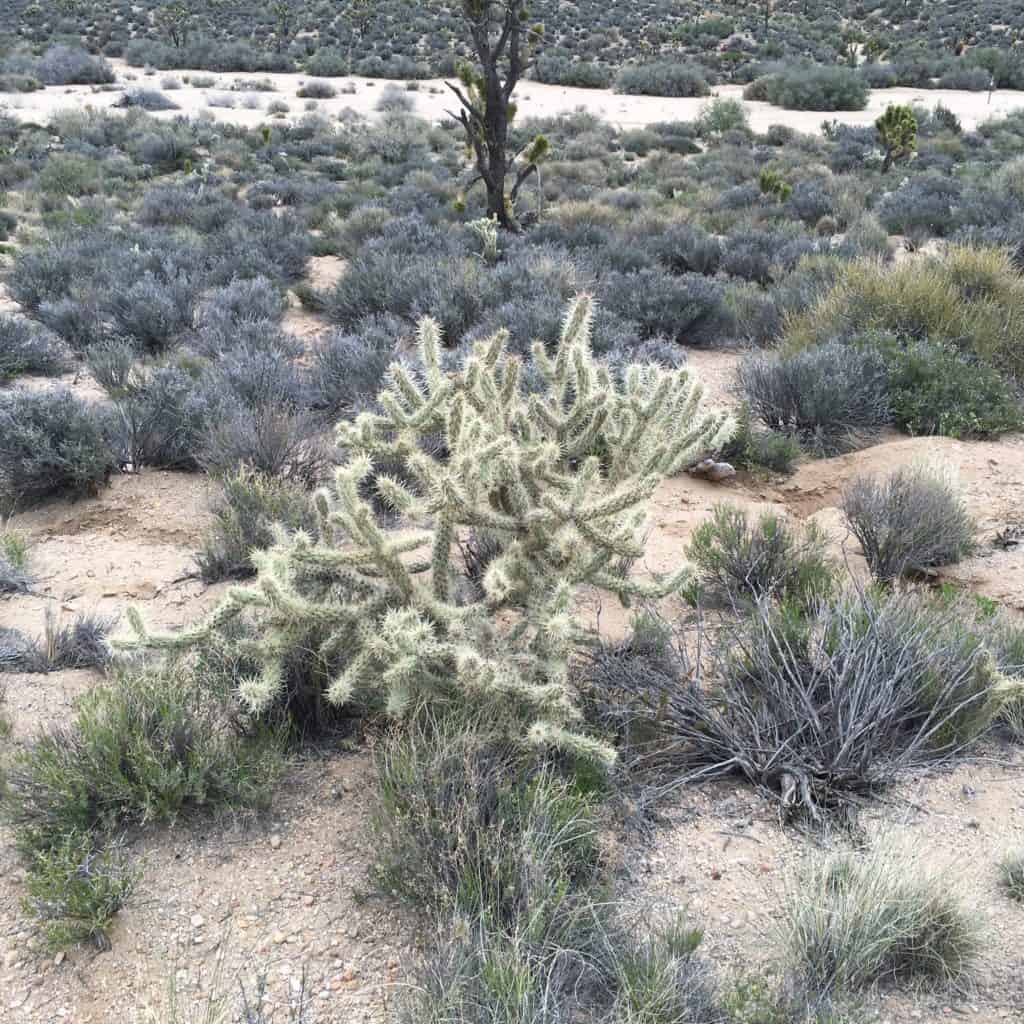 I've never seen so many different kinds of cactus in one area.  You are going to want to watch what you brush up against or swing your arms near.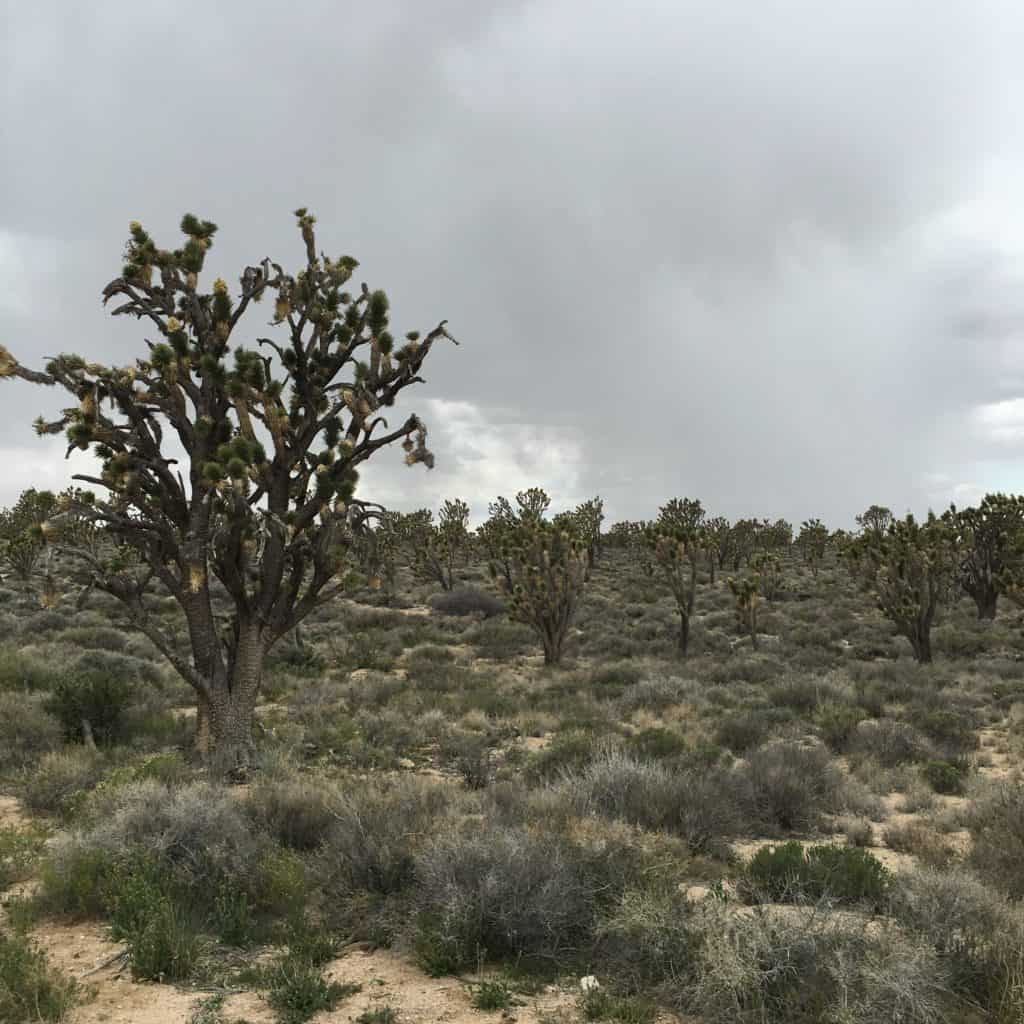 Even though you are not in Joshua Tree National Park, there are Joshua trees aplenty!  Another warning: be sure to look where you are walking and use caution stepping over logs–there are snakes out there when the desert warms up.  They are fairly shy, but snakes get annoyed if you startle them, or step on them.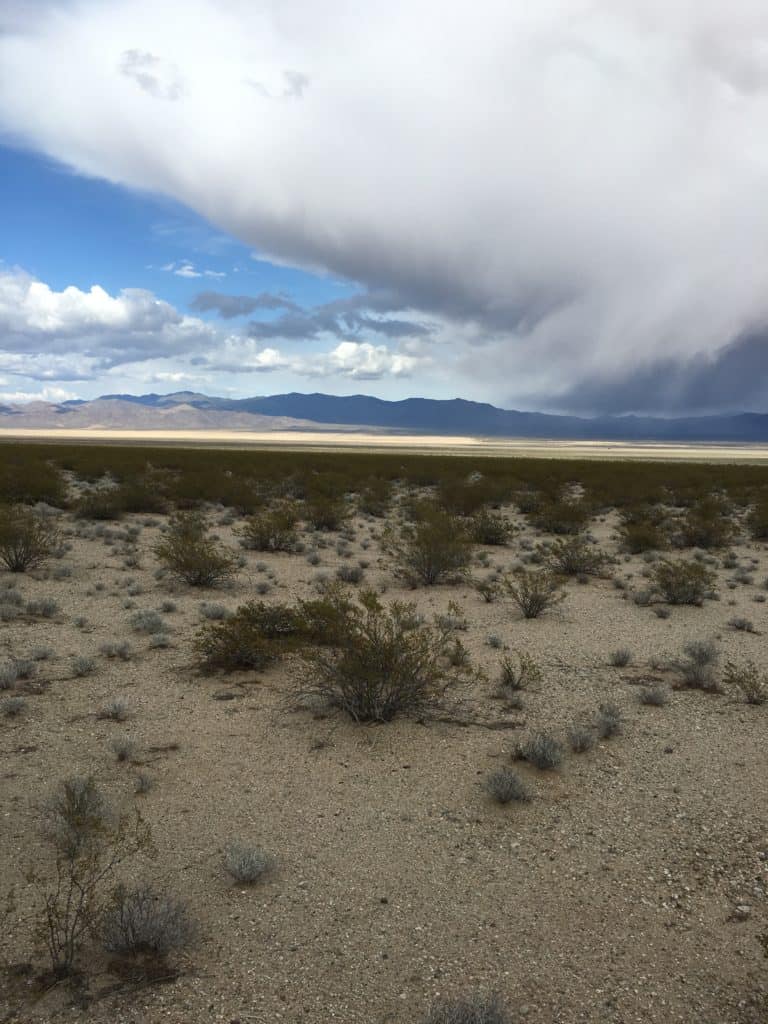 There are very few places I can think of that have such wide open spaces.  For someone originally from New England, I am always amazed at how far you can see in the west.  Standing in the Mojave there are places where you can see for miles in every direction.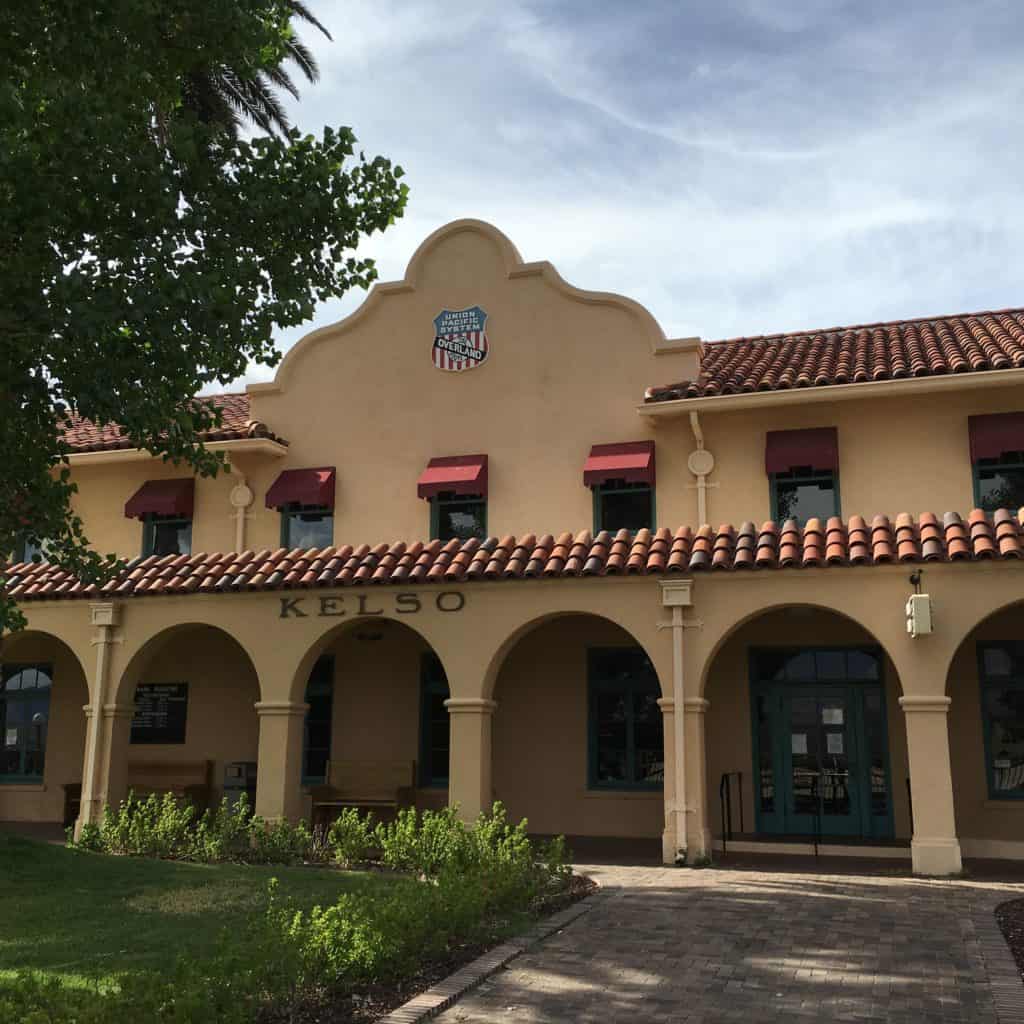 If you do come to the Mojave, make sure you go deep enough into the desert to see the restored Kelso train depot.  Located at the end of the Kelso Cima Road, the station is an example of mid-1920s Mission Revival architecture.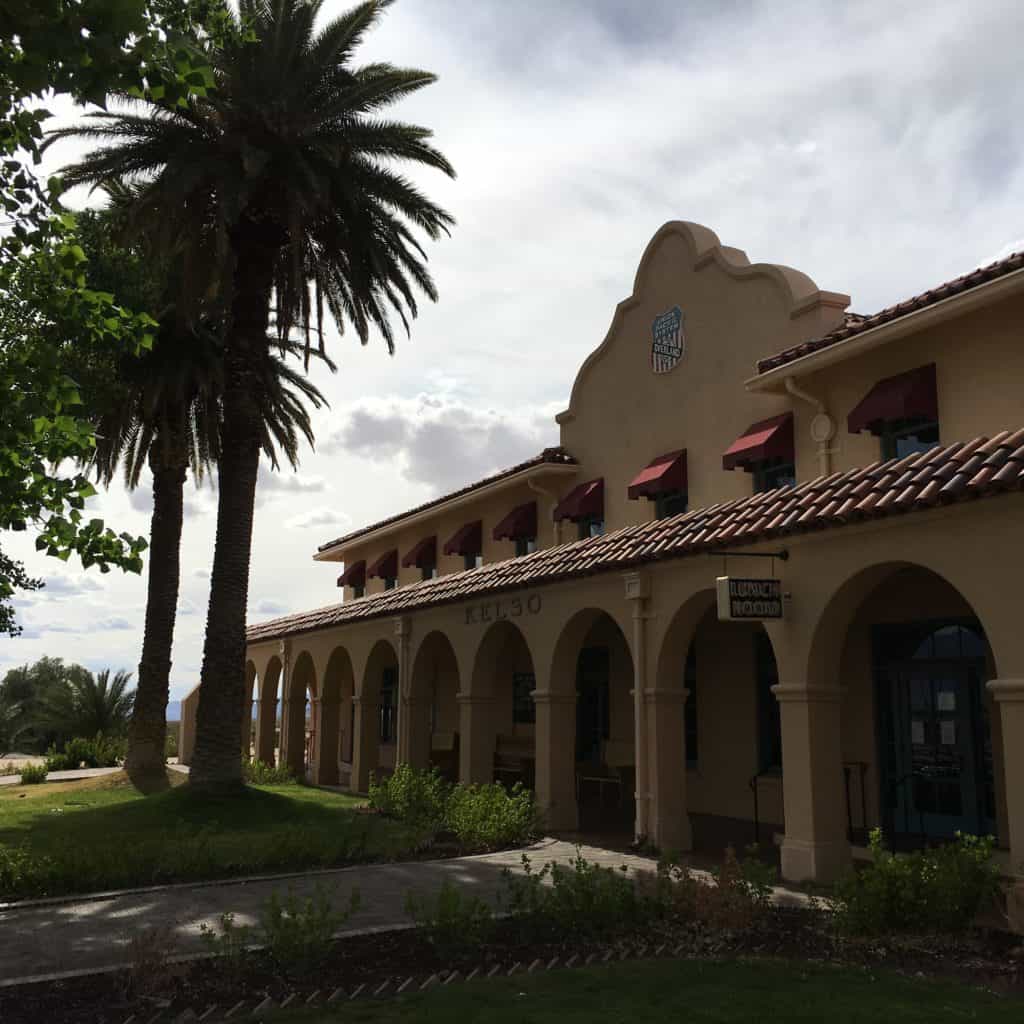 Kelso Depot (aka Kelso Station) was left to decay for years, but then fully restored starting in 2002.  It now serves as the main visitor center.  There is technically a town named Kelso here, but there is little to see except the station and a post office.
Although there is no longer an active restaurant anywhere in Kelso, the period lunch counter at the depot is still intact.  Looking into this room, it feels as though you've been transported back in time as you imagine it full of travelers and workers alike.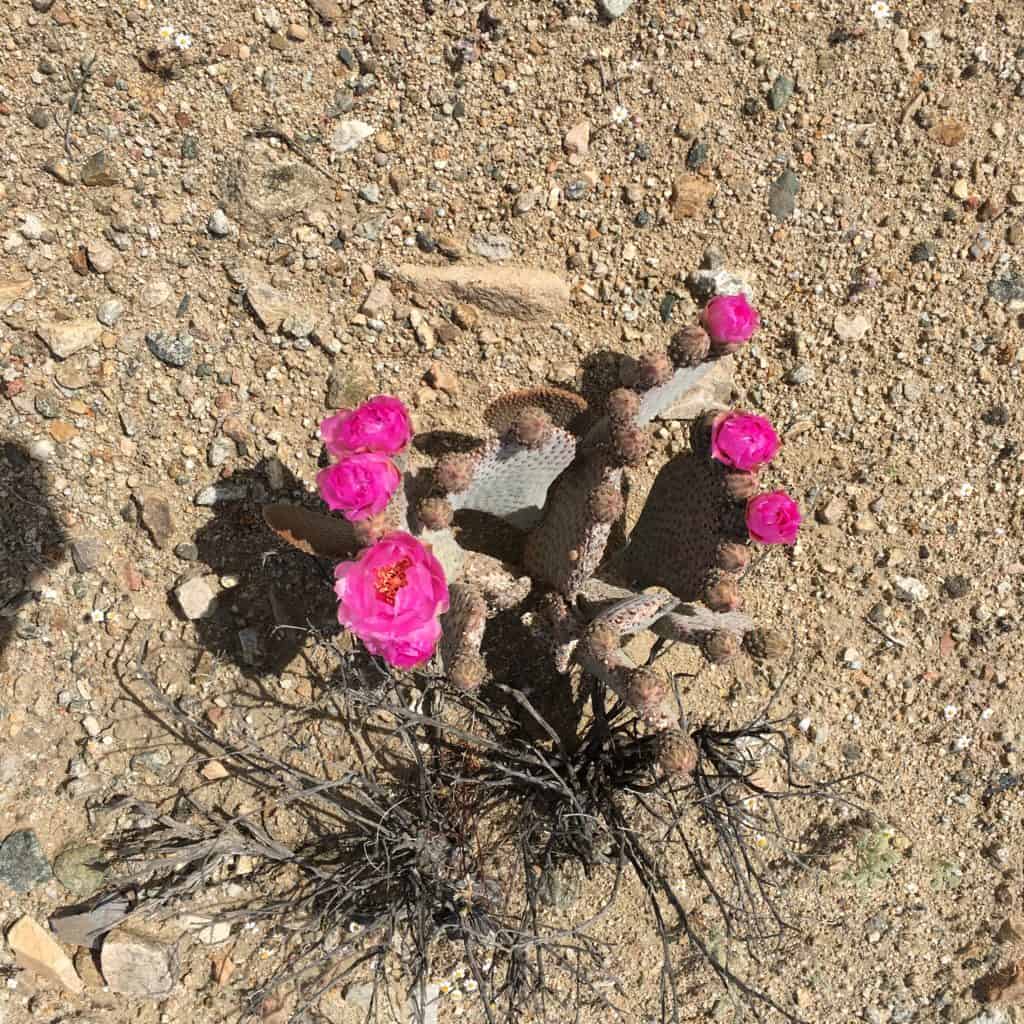 As far as a place to park your van goes, overnight camping is allowed in designated spots only.  There are a few campgrounds along with fire rings (stone or metal) scattered around the preserve, but as you'd probably guess, they don't want you driving all over the flora.  Mid-Hills Campground and Hole-in-the-Wall are two of the most popular designated campgrounds (I prefer Mid-Hills).   You can find maps to help you find them, on the NPS website here.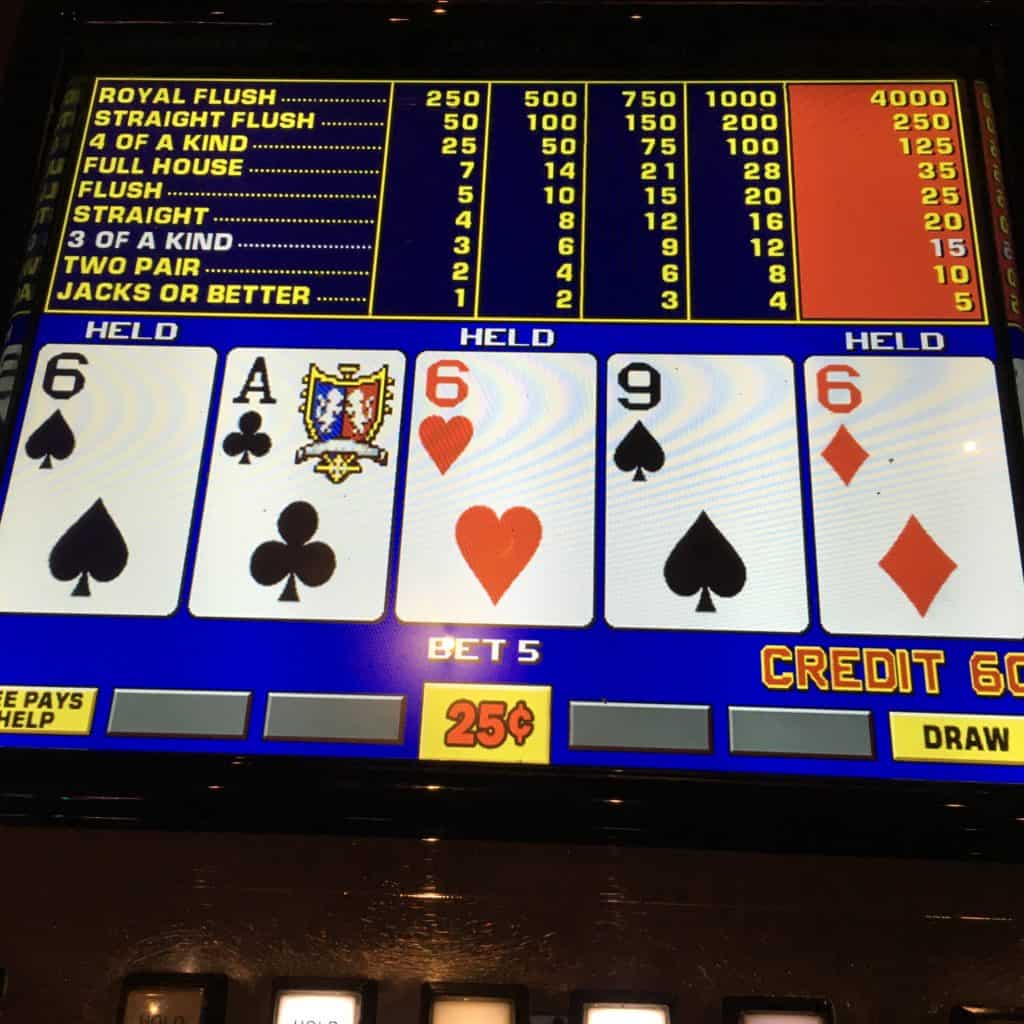 Of course, no trip through Nevada is complete without a little gambling.  I won a few bucks but then the video poker game kept coming up with three 6s.  Three or four numbers-of-the-beast and I took it as a sign that it was time to call it a night.



If you travel I-15 between Las Vegas and California, be sure to take the time to see the Mojave National Preserve.  If you happen to be there at the right time, you might even catch a rare bloom of the desert flowers!
–Odyssey Camper