On today's Camp Cooking with Hot Water Show, we'll make my patented vegetarian shepherd's pie.
The potatoes I like to use contain milk products, but if you use a different brand, you can easily turn this into a vegan camping meal.  I was making dinner outside of Moab, UT near Fisher's Tower and thought I'd do a video on how to make this meal.  However, my phone battery was nearly dead, so I shot it as a series of photos instead.  You can make this low-fat, meat-free dish with nothing but hot water.  Note: there is about 3/4 of a gram of sodium in this meal.  That's not a big worry when you are hiking in the desert and drinking gallons of water, but if you are on a sodium-restricted diet, you may want to find a low salt alternative to the potatoes.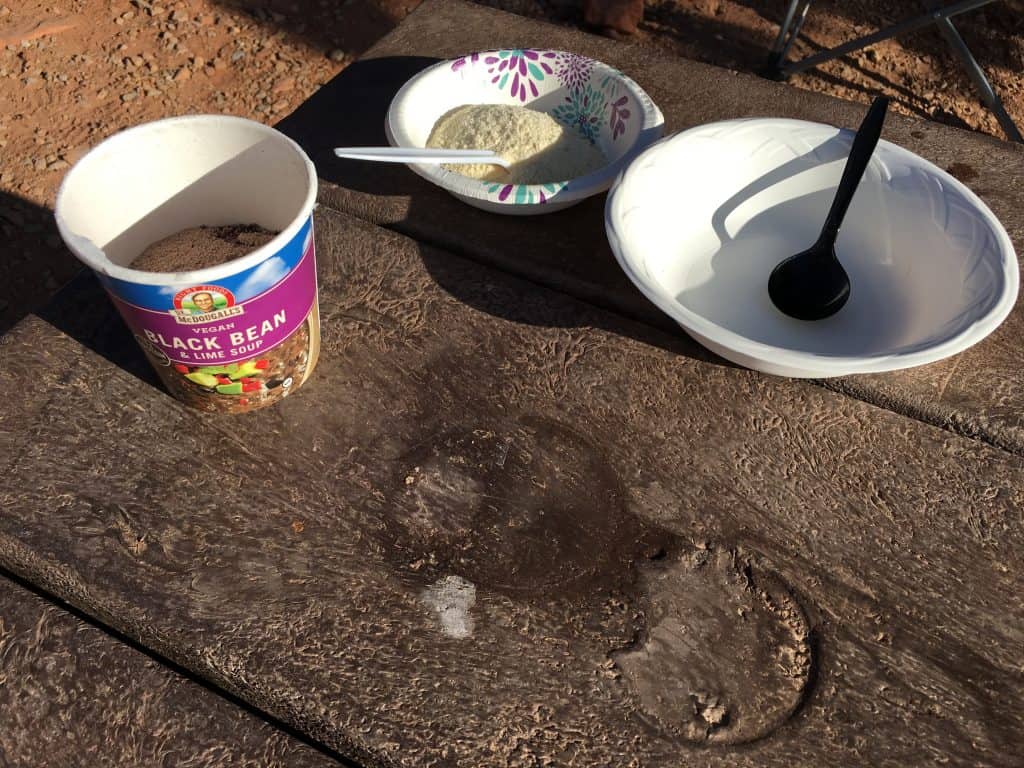 At the center of this meal is Dr. McDougall's Black Bean and Lime Soup.  Really, it's more of a chili and I often make these alone for meals.  All you need for "cooking" is hot water off the boil, which I make with an immersion heater.  Note that you can also get boiling water at a lot of gas stations or McDonald's (don't eat that crap, though).



The second ingredient is Idahoan brand instant potatoes.  I know what you are thinking, but these things are amazing.  It would be hard to make better mashed potatoes at home.  I like the roasted garlic or four cheese variety.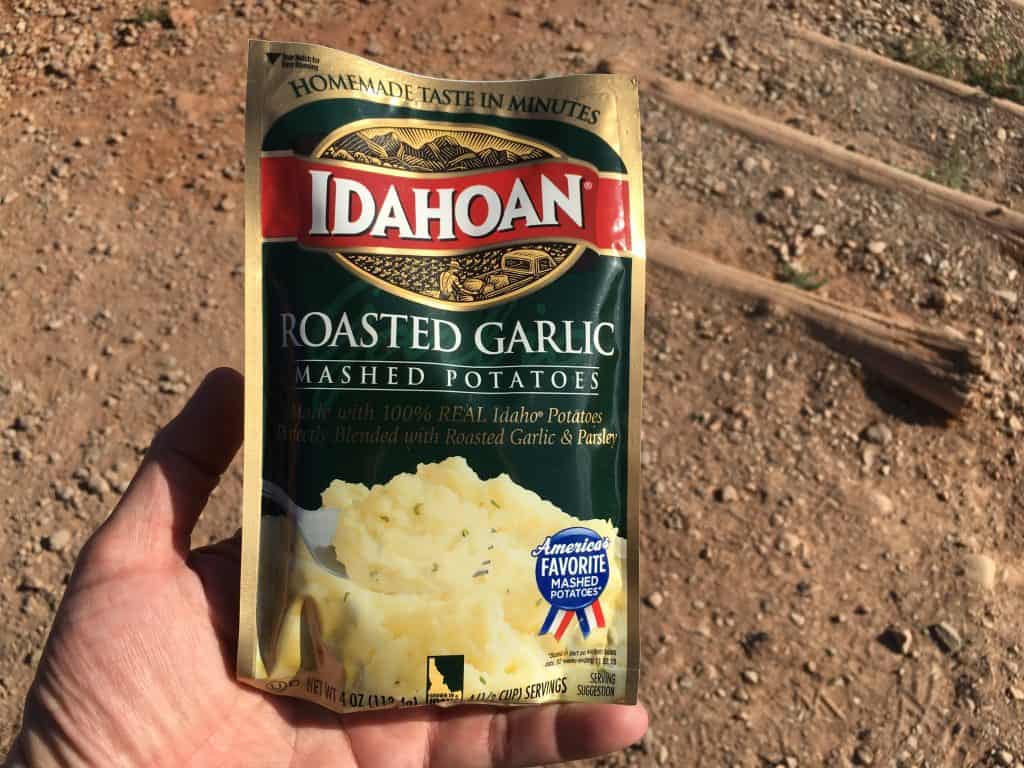 Boil 12 oz of water and add it to the Black Bean soup, up to the fill line.  Stir it up and let it sit while you do the other steps.  You want to do this step first because it takes awhile for the dried beans to absorb the water.  Stir occasionally and don't worry, it will stay hot enough.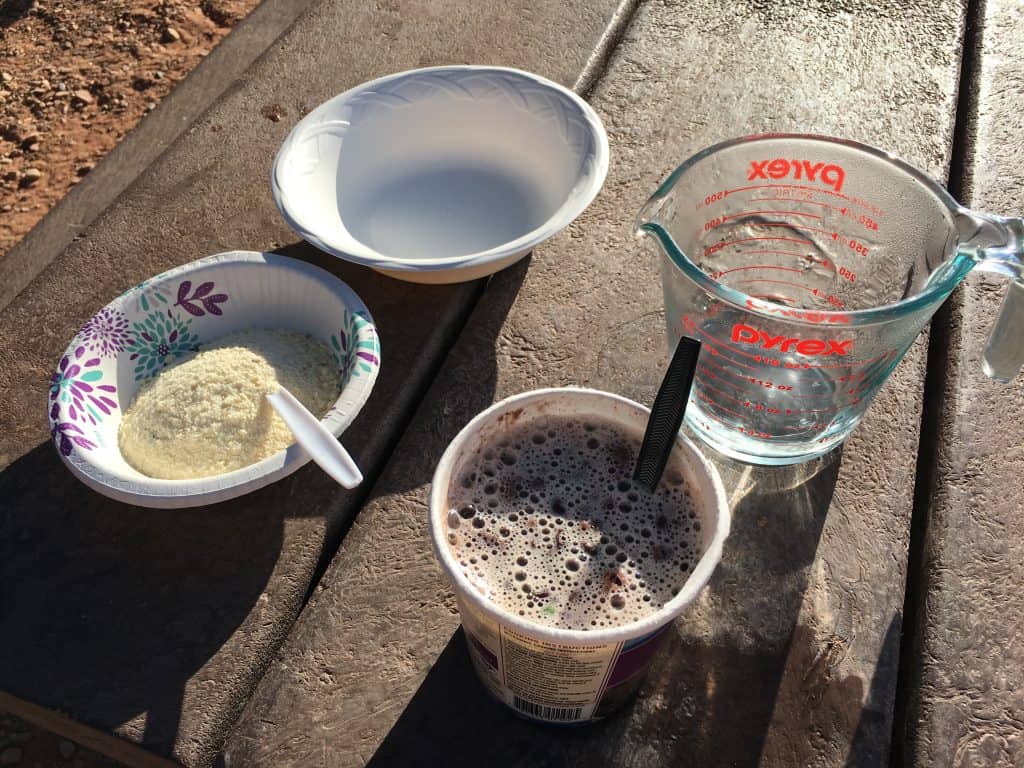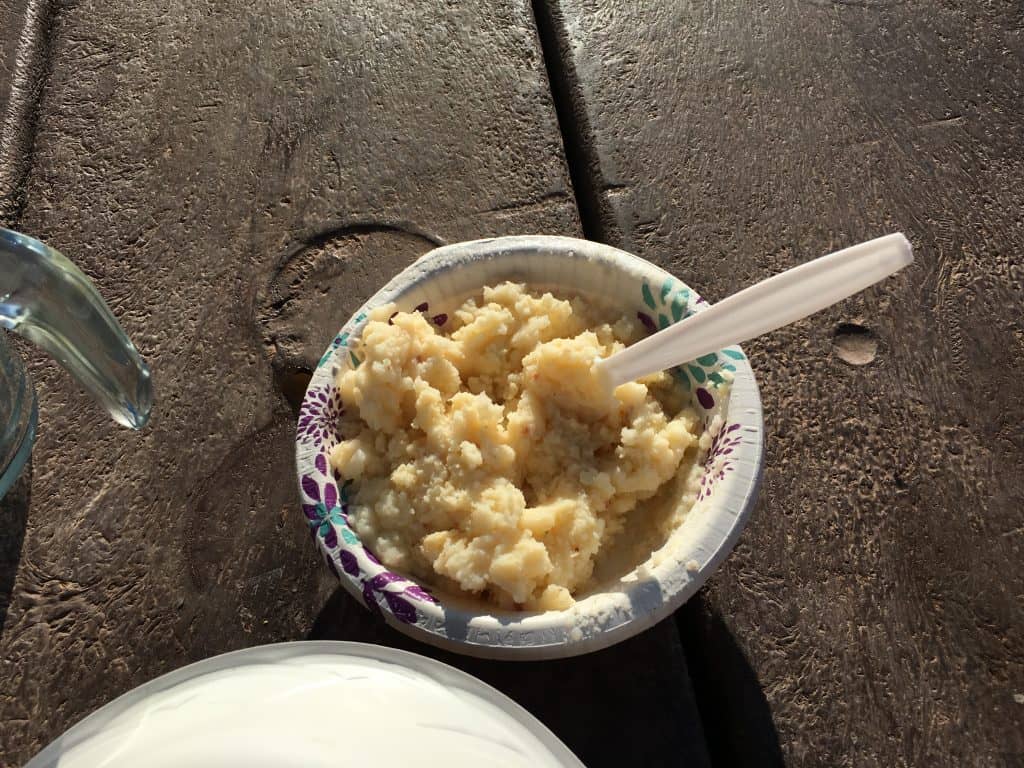 I use half a bag of potatoes with the recommended amount of water for a half batch (1cup with this brand).  One of these bags will make a LOT of potatoes, so try a half bag first.  Whisk in the water and wait about a minute.
At this point, you can add a layer of fresh or canned corn or peas in the middle, but I forgot to buy some at the last stop, so I'm roughing it tonight.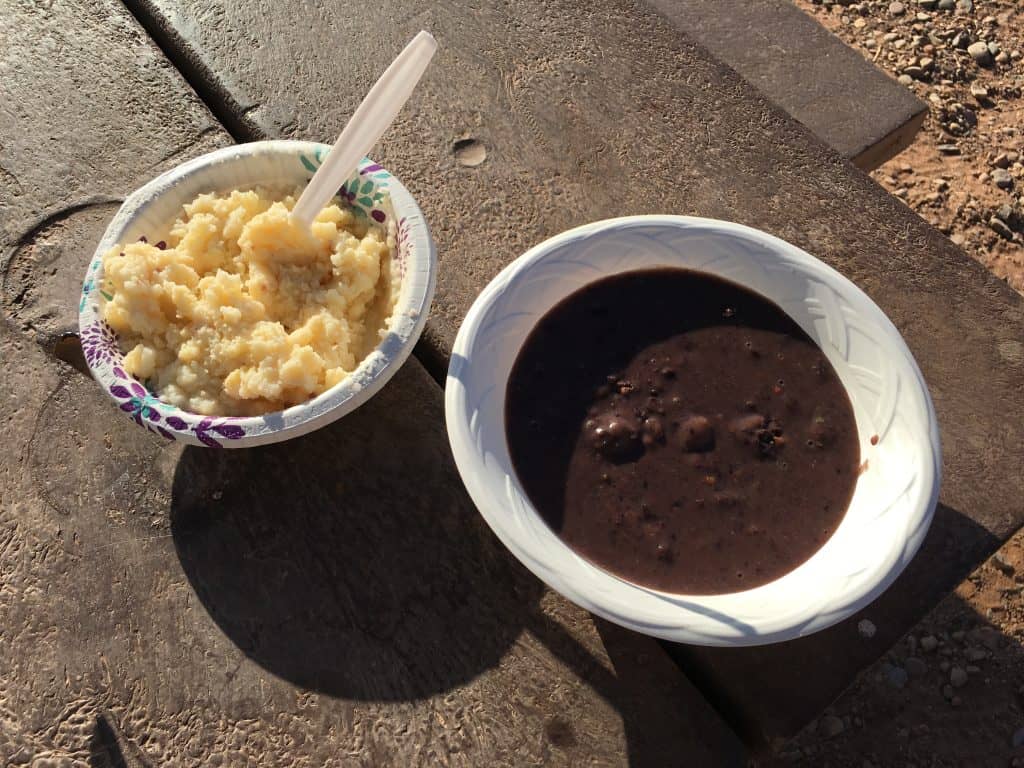 Pour the Bean "chili" into a bowl and then layer on the corn, followed by the potatoes.  If I had used a smaller bowl for the chili or made a full bag of taters, the chili would be completely covered.  However, that would have been enough food for two people. As it was, I could barely eat all of this.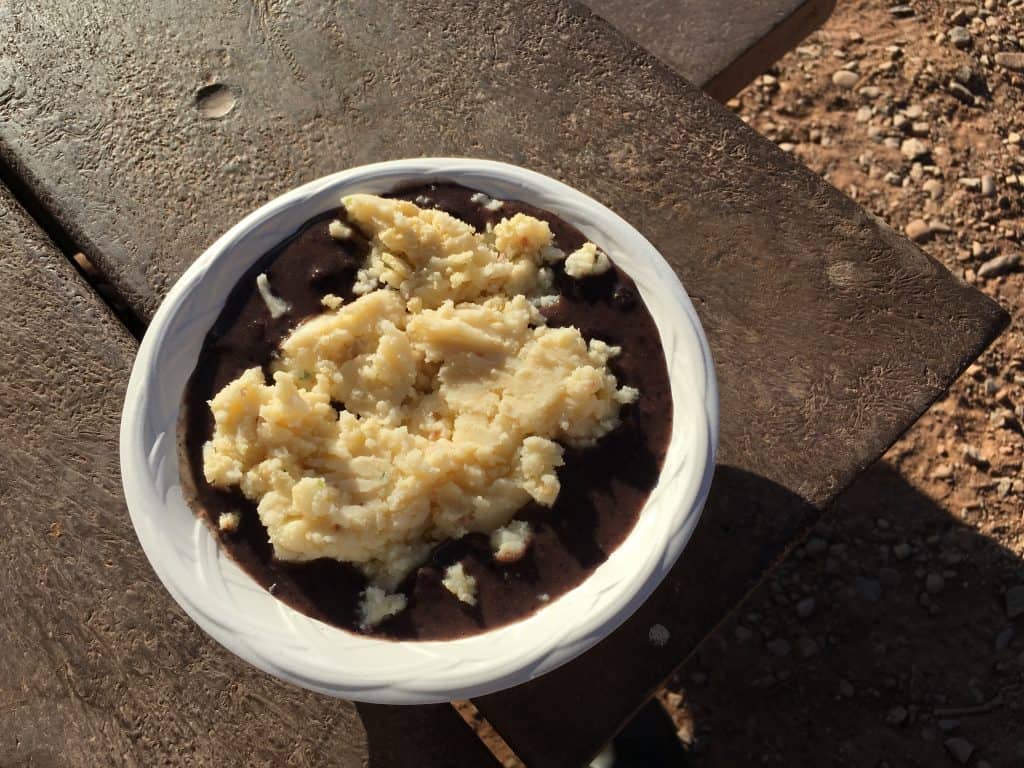 This either looks really tasty or like a pile of crap, depending on how hungry you are.  But trust me, it's a decent tasting meal and you can prepare it in about 15 min with only hot water.  If you have two kids and two adults, I'd use all the potatoes and two packages of the soup.  Add a salad, carrot sticks, or apple and you have a low-fat meal that's easy to prepare, no fire or refrigeration needed.
By the way, I'm not a Vegan or even a Vegetarian.  However, if I only ate at gourmet burger joints, I'd be even fatter.  So a low-fat meal is probably a good idea now and then!
–Odyssey Camper