Fall colors, scary sounds, and foggy lakes await you in Huron Forest!
I'm originally from New England and that probably makes me jaded when people in Michigan talk about the "fall colors".  The mix of trees in this part of the country means that you are more likely to see yellows and browns when autumn comes, rather than the seasonal bright reds and golds of the Northeastern U.S.



However, that doesn't mean they aren't there, just that you need to hunt a little more.  It was on one leaf peeping expedition that I decided to camp in the Huron National Forest in the lower peninsula of Michigan.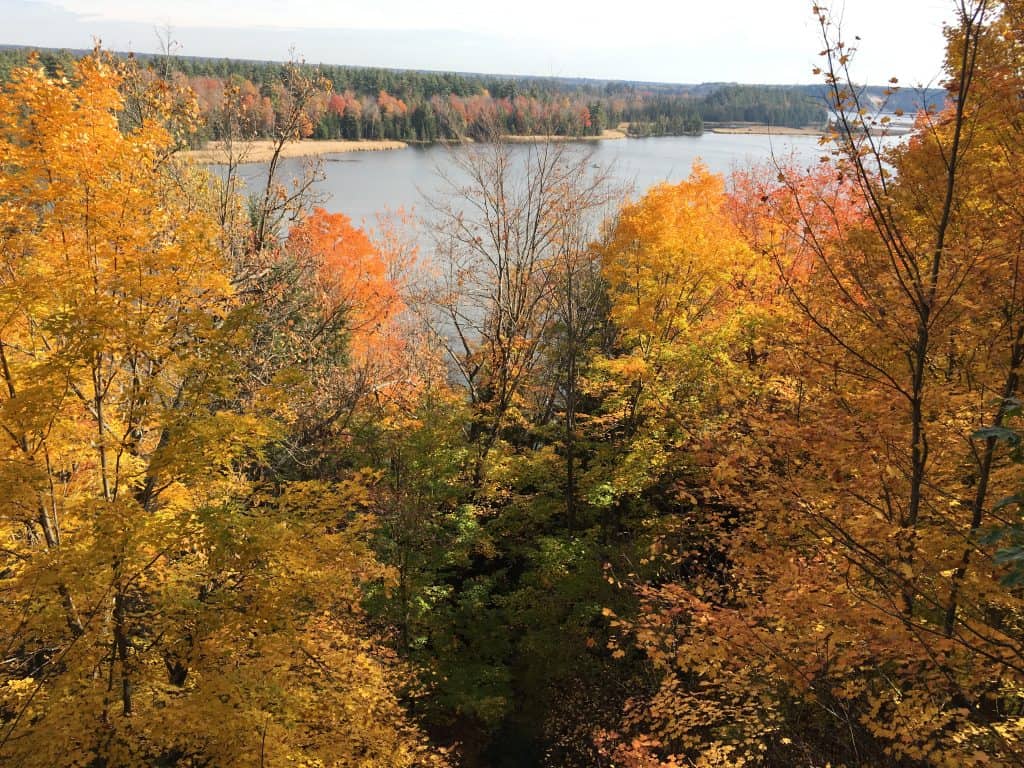 Before you consult a map, wondering where Huron Forest is, just hold your left hand out in front of you with the palm facing away ("stop in the name of…").  Roughly speaking, Huron covers your middle and index fingers from the lower to the middle knuckle.  The Au Sable river runs west to east, through the forest and there are some small inland ponds and lakes.  It was already mid-October when I set out, so most of the National Forest campgrounds were fairly empty.  Even knowing that, I tried to find a quiet one where I was unlikely to run into other campers or partiers and settled on Horseshoe Lake campground (44°36'01.5″N 83°45'56.1″W)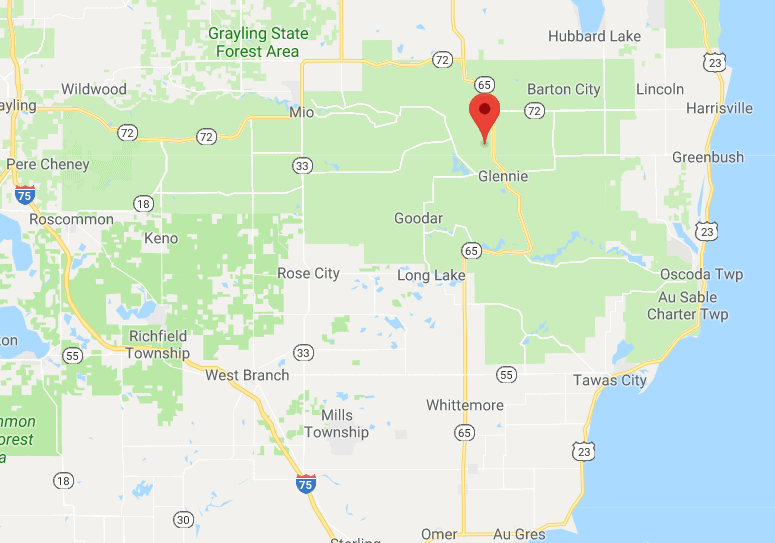 I arrived late in the day and had just enough time to set up before the sun went down.  As expected, there was no one for miles and I had the place to myself.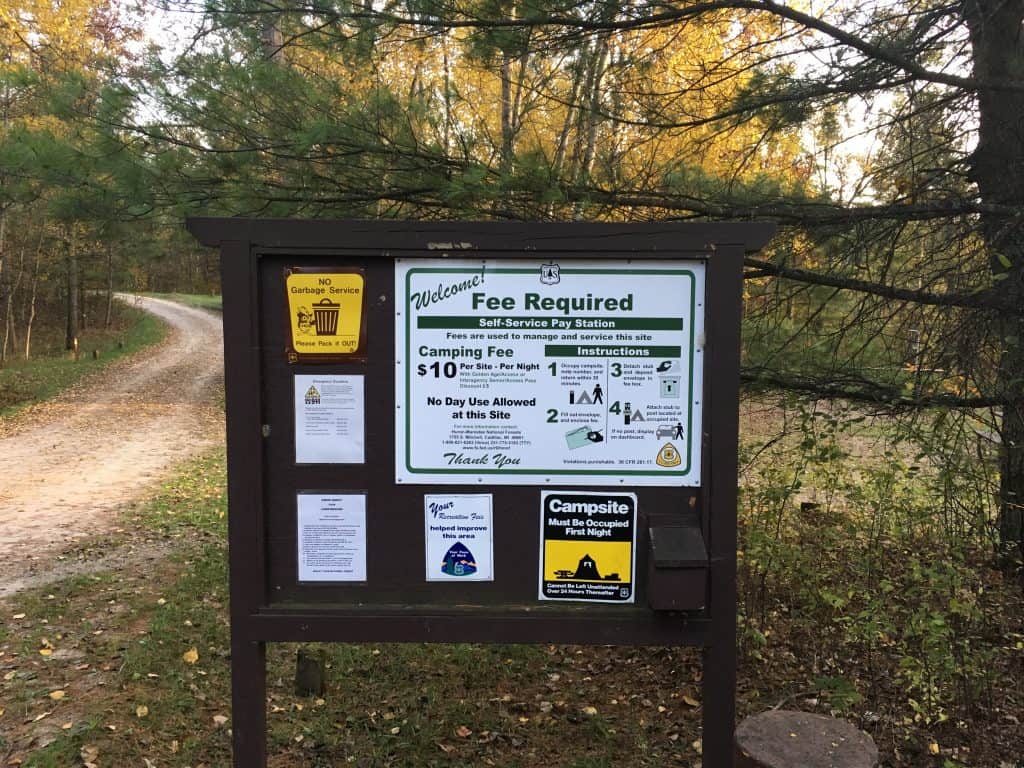 The entry fee is $10, left in an envelope at the entrance as is the case with most National Forest campgrounds.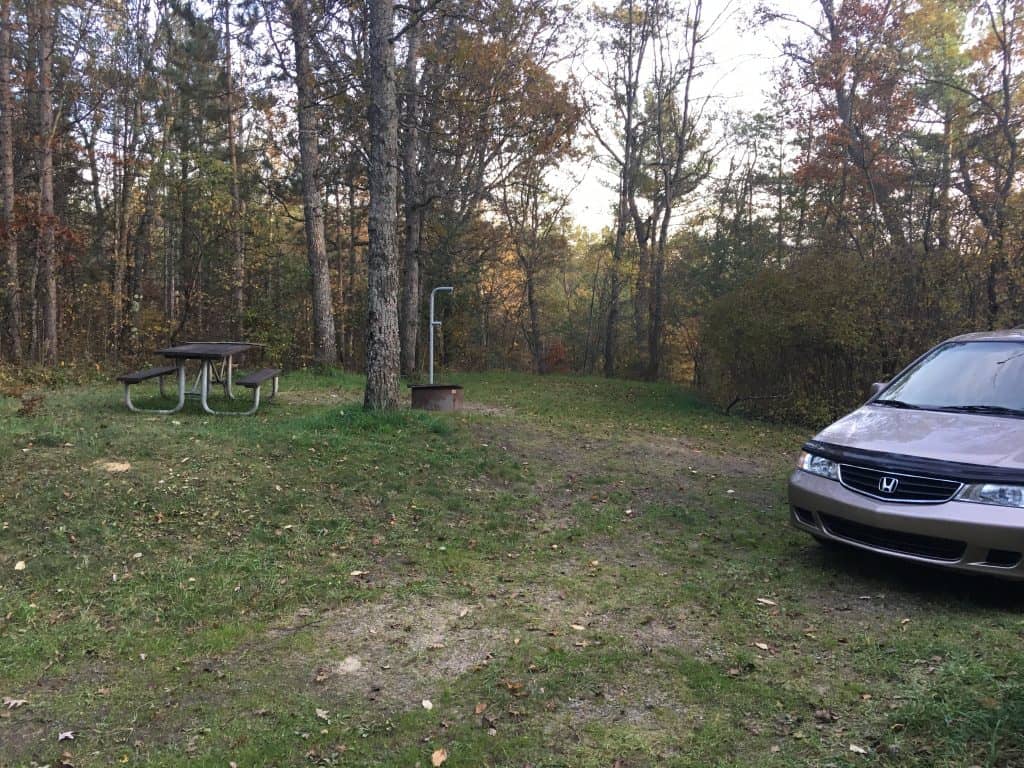 To my surprise, there were some toilets at the campground although they were locked for the season.  The camping area only has about 10 sites, but they were clean and included fire rings and a picnic table. The camp area is elevated in relation to the lake which is more of a wooded, black water pond than what I would call a "lake".  Other than some birds and squirrels, the shore area was very peaceful and quiet.  I'd imagine there are a lot of bugs in the warm weather, but at 50 degrees there weren't enough to bother me.  As the light faded, I started some water boiling in the van for dinner and set about making a fire.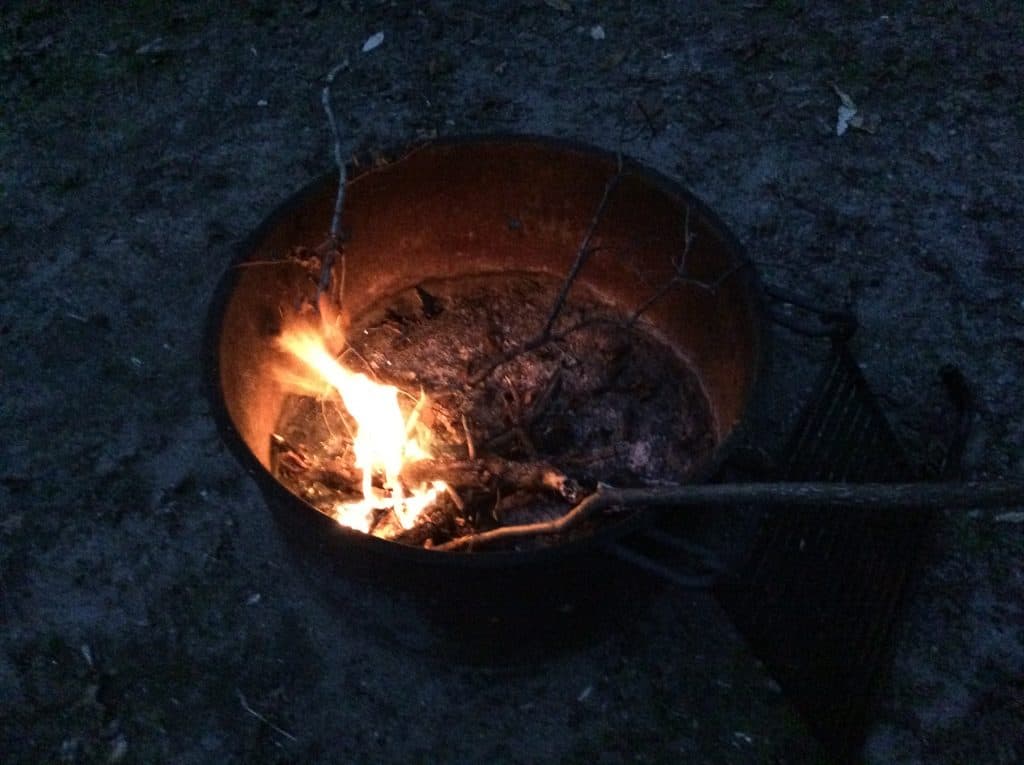 I enjoyed the stars for about an hour after dark, until a heavy fog blanketed the area and things started to get a little creepier.  It usually doesn't bother me to be out in the woods alone but almost immediately something that I can only assume was a water bird, started screaming every min or so.  It sounded like someone being murdered down by the lake.  Then the moisture started collecting on the branches and dripping on the leaf cover, which sounds a little like someone creeping up behind you.



When it came time to crawl into bed, I can't say that I was disappointed to have some sheet metal between me and the bogeyman.  However, once asleep, I slept through the night!  After the morning oatmeal, I set out to explore the area.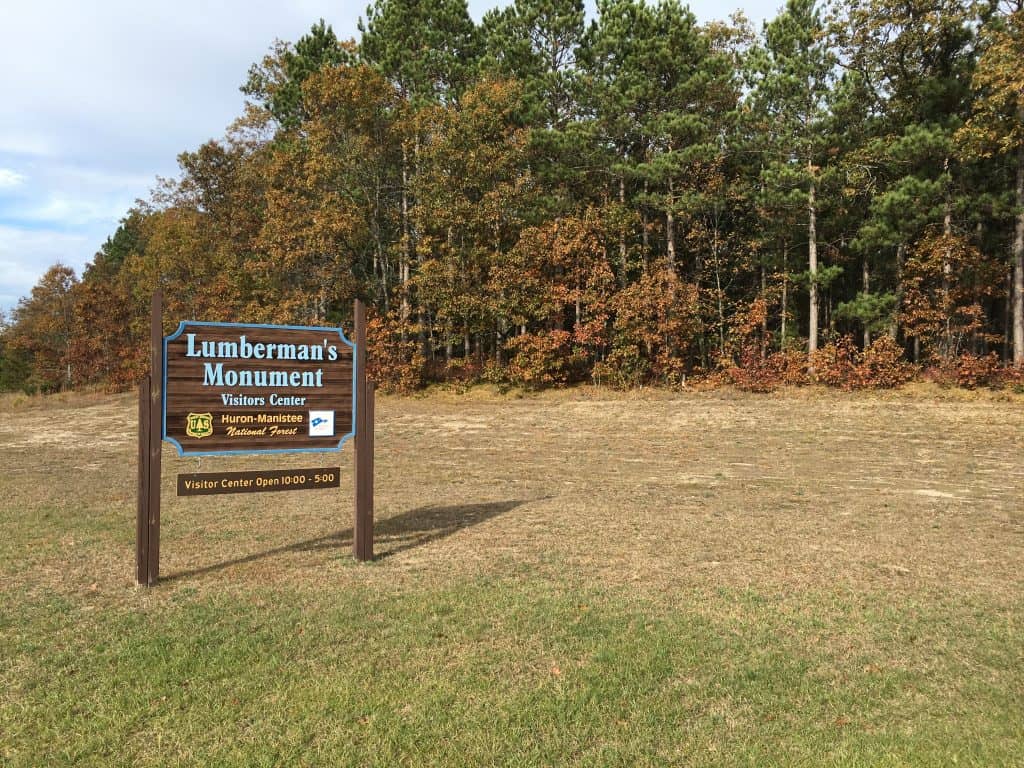 In my opinion, the best points of interest in this area, are along the Au Sable River.  I kept seeing signs for the Lumberman's Monument and I have to say, it turned out to be pretty interesting.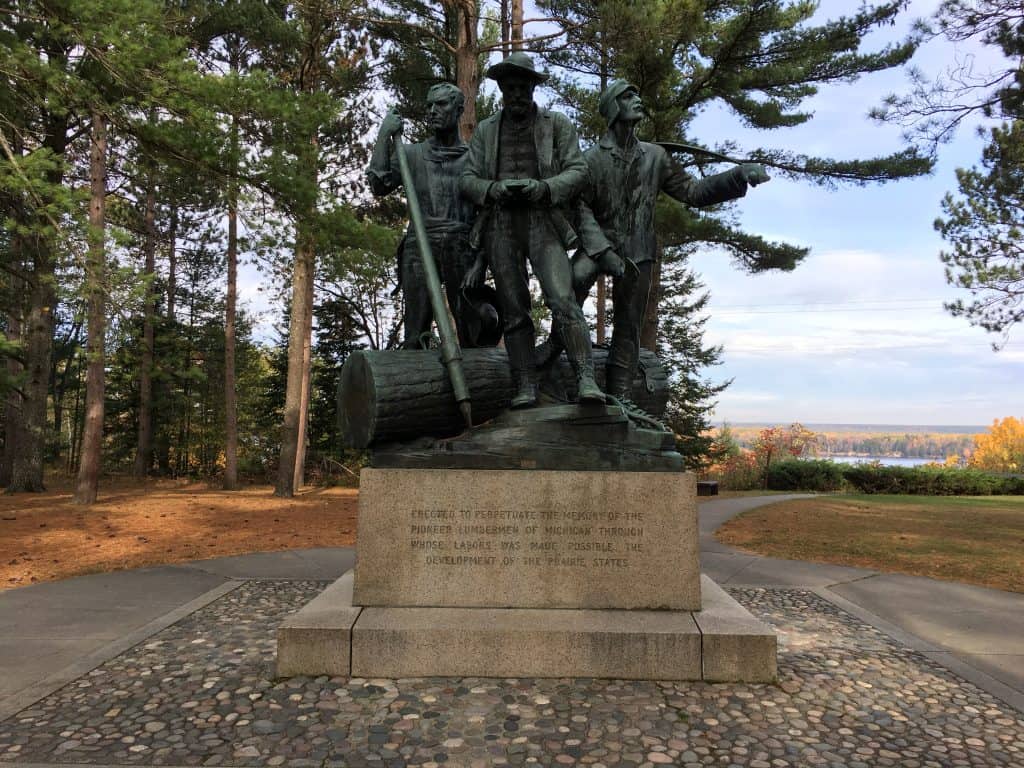 Overlooking the river is a statue paying tribute to Michigan's logging industry, along with interactive displays and exhibits.  If you travel with your children or are a history buff, it's a must-stop.



A note about the Huron Forest.  If you look at SOME maps, they call this area Huron-Manistee National Forest.  I think that's because both forests are managed by the same authority.  However, Huron is on the east side of the state and Manistee is on the west side.  The local signage confirms this.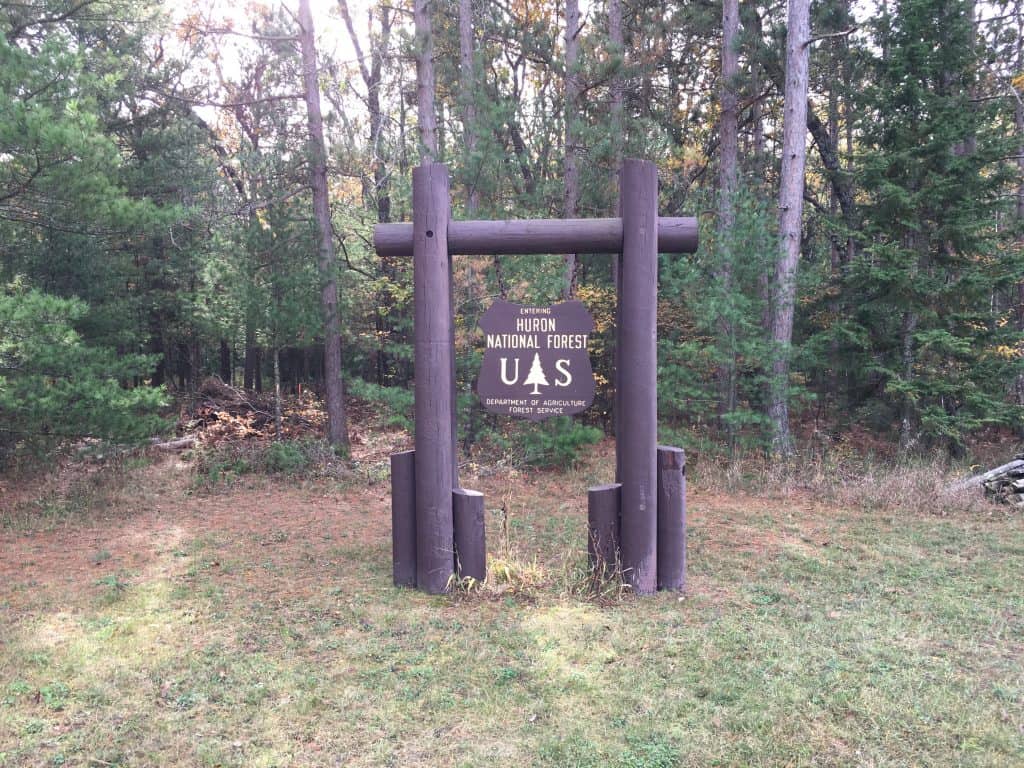 The Au Sable is also the site of the "middle jewel" of North America's Triple Crown of canoe racing.  Every year a bunch of masochists bring their canoes here to participate in a 120 mile (!!!) race that goes through the night.  I like to canoe and kayak, but I can't imagine doing it for two days and a night.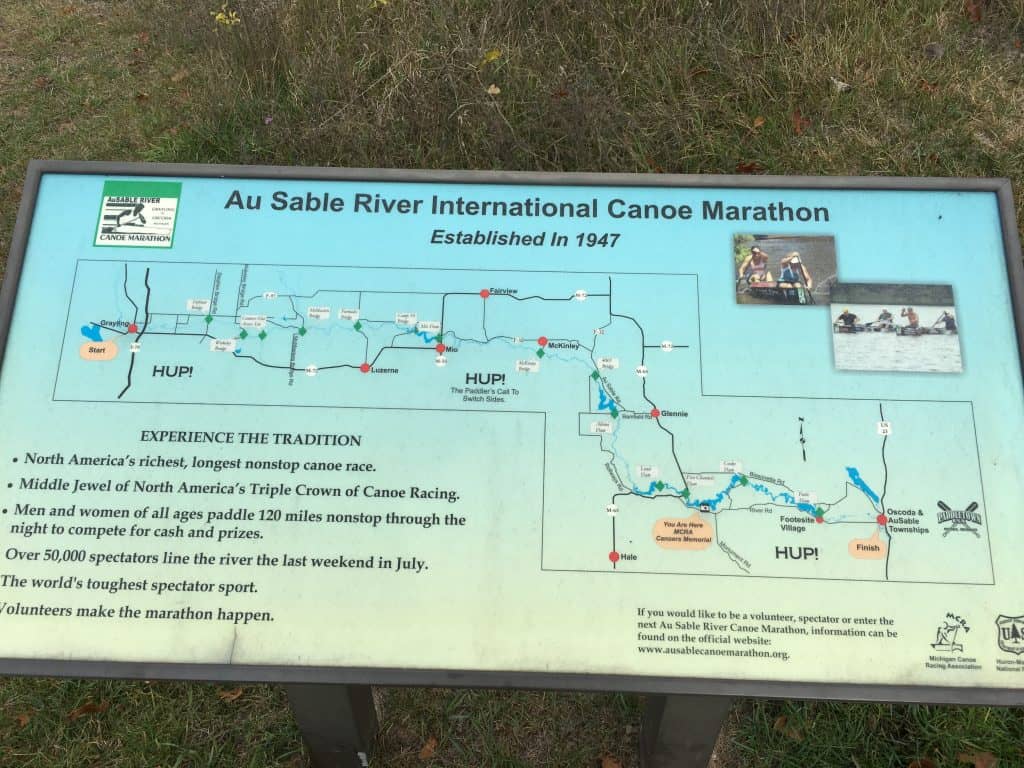 Naturally, there is a monument to the canoer (it that a word?) that overlooks the Au Sable.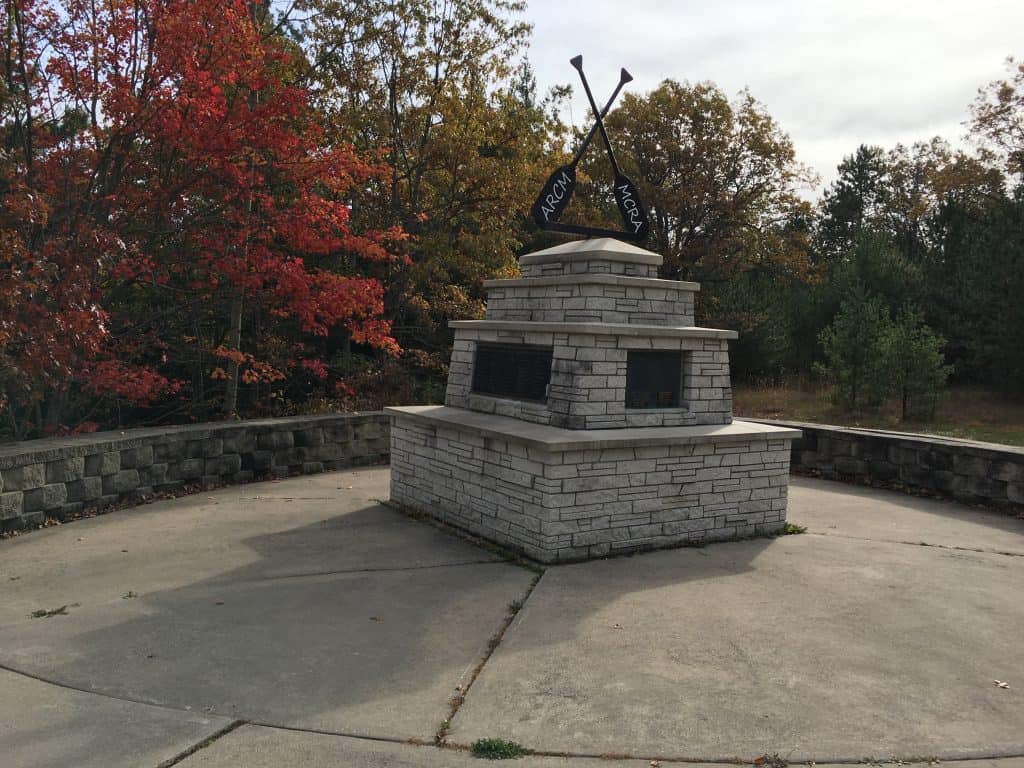 If canoeing is not your thing, there are some great trails that run along the river for miles and which offer some pretty spectacular (for Michigan) views of the river.  You can find the Highbanks Trail by following the signs to the canoe monument, that are throughout the area.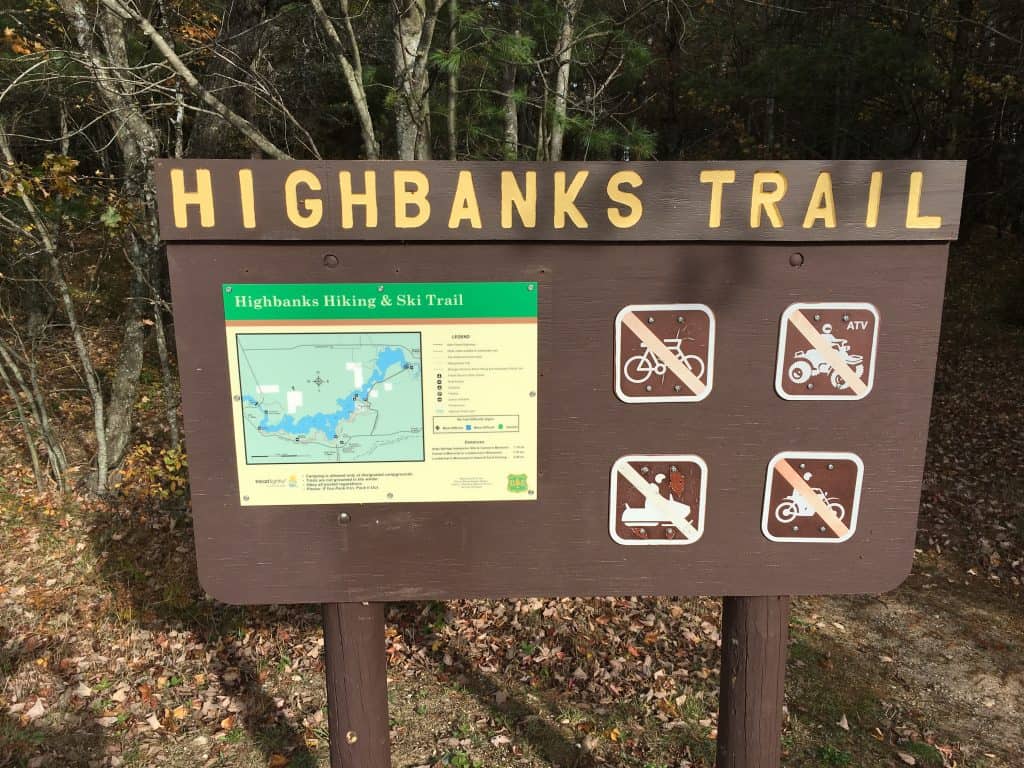 When hiking in the area, be aware that power-sports are big in Michigan and so, a lot of areas allow dirt bikes and snowmobiles.  Personally, I prefer a quiet trail or lake and thankfully, the Highbank Trail offers this.  The trail is accessible from many locations but very easy to reach from the canoer's monument.  There is plenty of parking at the trailhead here.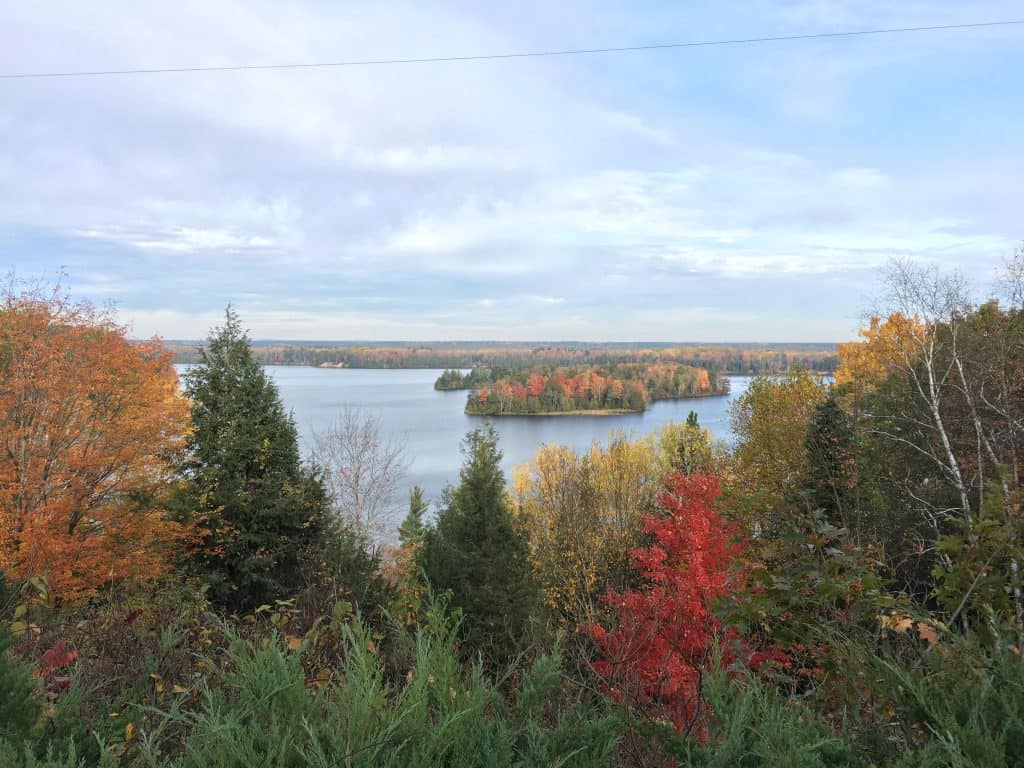 The Highbanks trail rewarded me with amazing views of the Au Sable river and some of the fall colors I was looking for.  The foliage doesn't compare to Vermont, New Hampshire, or even upstate New York, but for this part of the country, it was not disappointing.  Plus, it was a nice walk in the woods!  Be aware that there are rattlesnakes in the area during warmer weather.  Use the usual caution stepping over rocks and logs.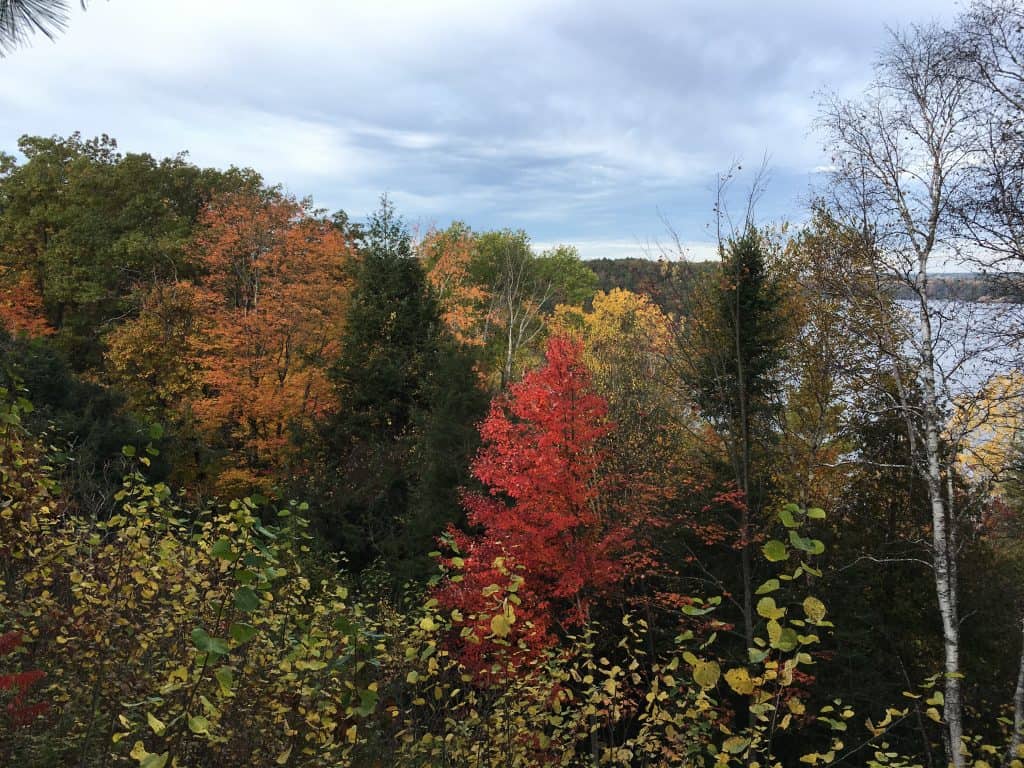 I concluded my day with a short drive over to Lake Huron and a photo op for the phase 1 Odyssey.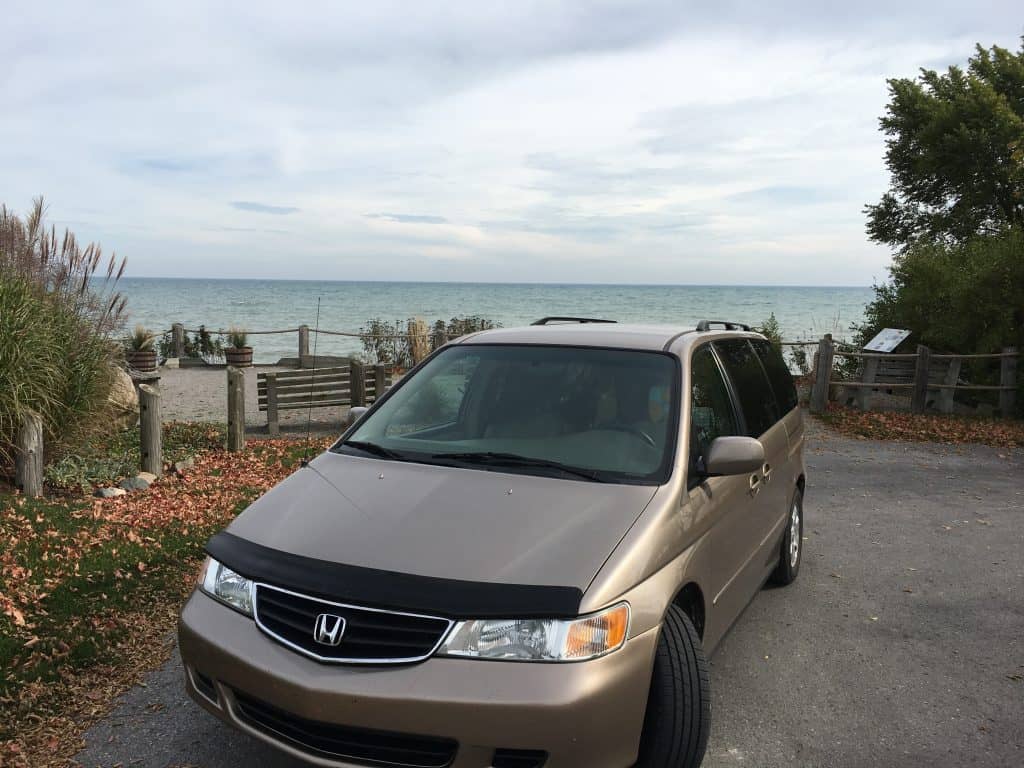 Aside from some fleeting terror when Jason Voorhees started his killing spree in the fog, Horseshoe Lake campground was a nice place to spend a night or two and no doubt has very good fishing in-season.  The Highbanks Trail and the Au Sable are two things worth checking out if you are ever passing through Michigan on a north/south route.
Safe Travels–Odyssey Camper
Want to find great, out of the way campsites? When I'm not boondocking for free, I use my Passport America membership to save 50% on campgrounds.  It pays itself back after a couple nights and then cuts campground costs in HALF!


Don't get stuck buying a separate membership for each campground chain, join Passport America instead!