On my return from the Badlands, I went through the upper peninsula of Michigan and found a quiet place to sleep at the Flowing Well recreation area, inside Hiawatha National Forest.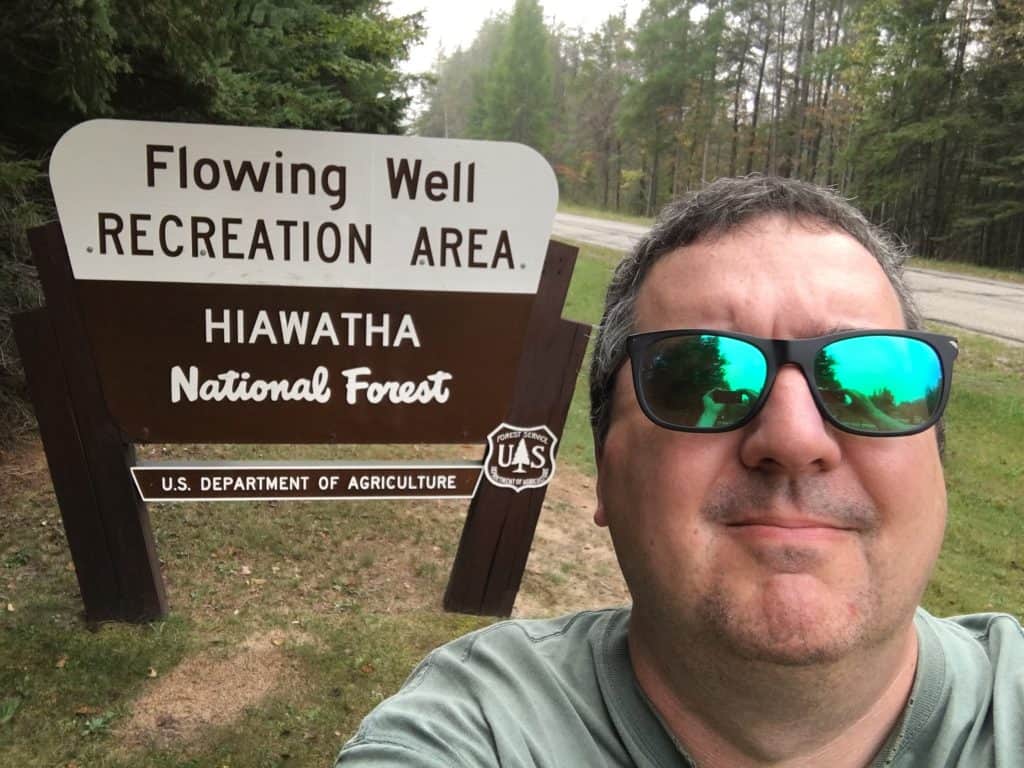 Although dispersed camping is allowed in many national forests, camping in Hiawatha is "in designated areas only".  At Flowing Well there are 10 campsites.  I pulled in around dusk in mid-September to find that I was the only one in the area.  Since was getting dark, I put my $18 in the envelope and set up a fire.  The photos were taken the next morning.
Flowing Well sits on the Sturgeon River, a few miles North of Route 2, which is the main east-west route through Michigan's U.P.  The river was visible out the windshield of the van.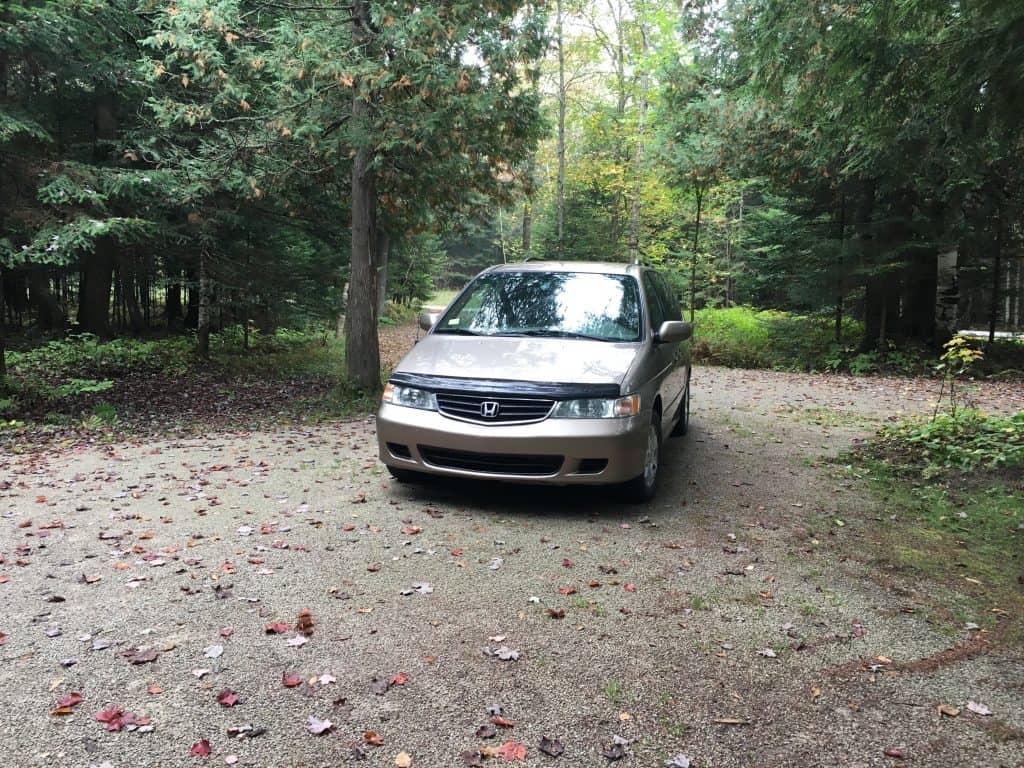 The campsites are EXTREMELY level, almost as if they are paved, but they are gravel.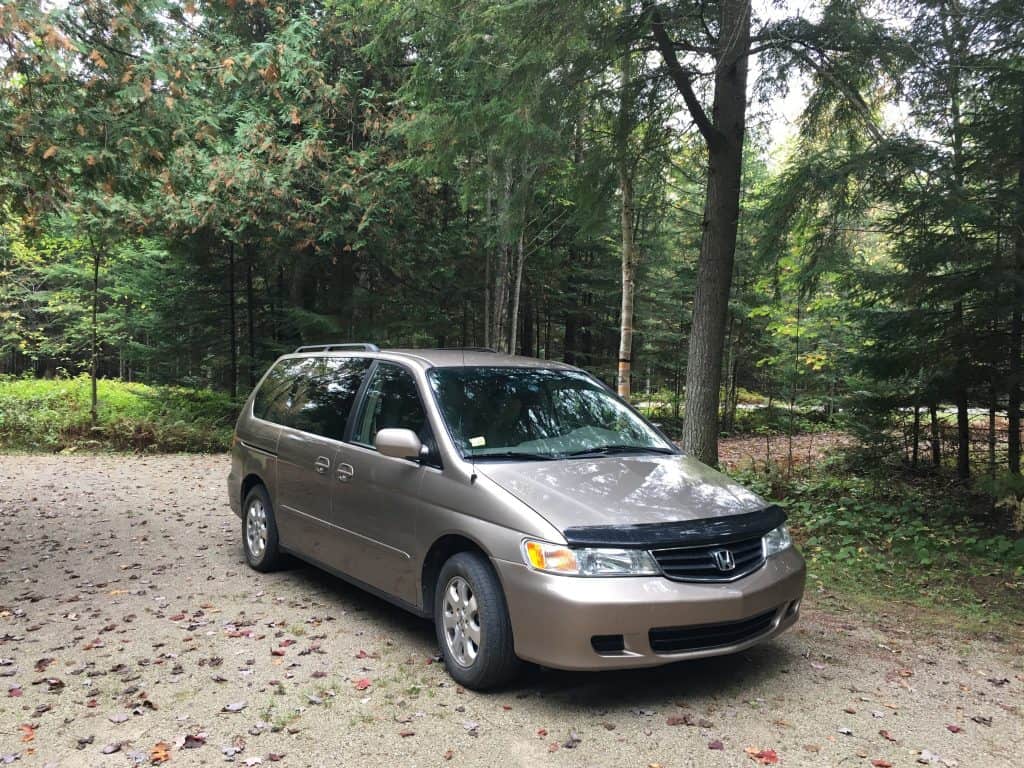 Note that there are no pull-through sites here, but there is generous room to turn around.  I'd say it's easily doable with a rig up to 35 feet.  If your rig is larger than that, you might want a different campground.  I did not have any issues backing the Odyssey out 😉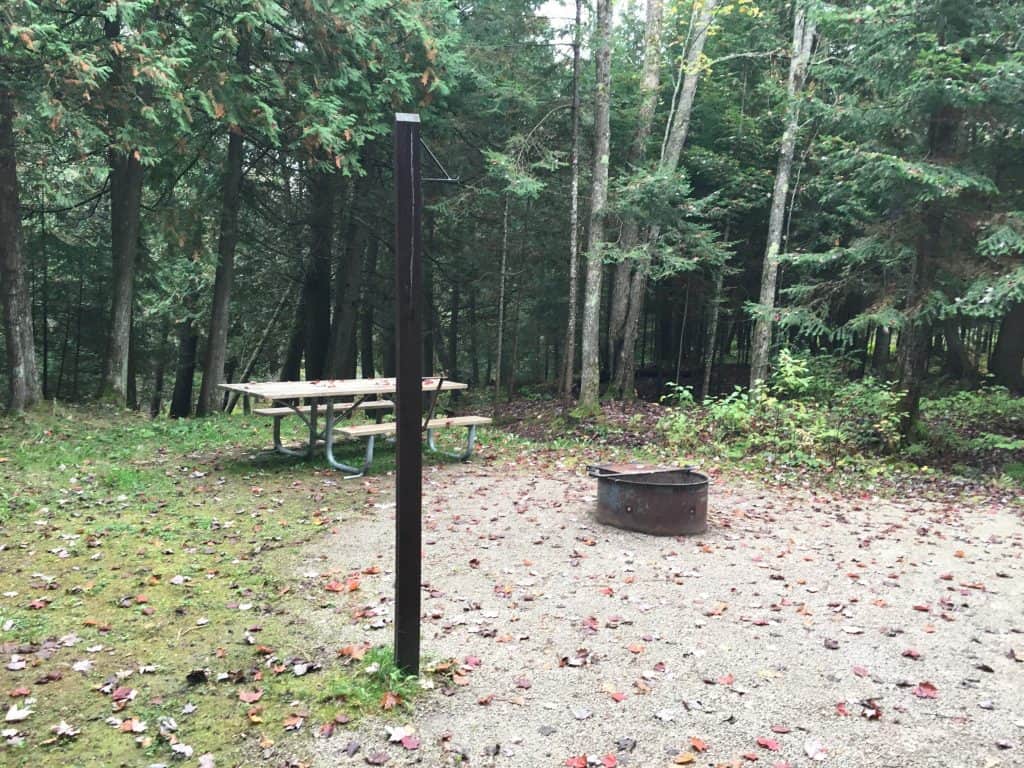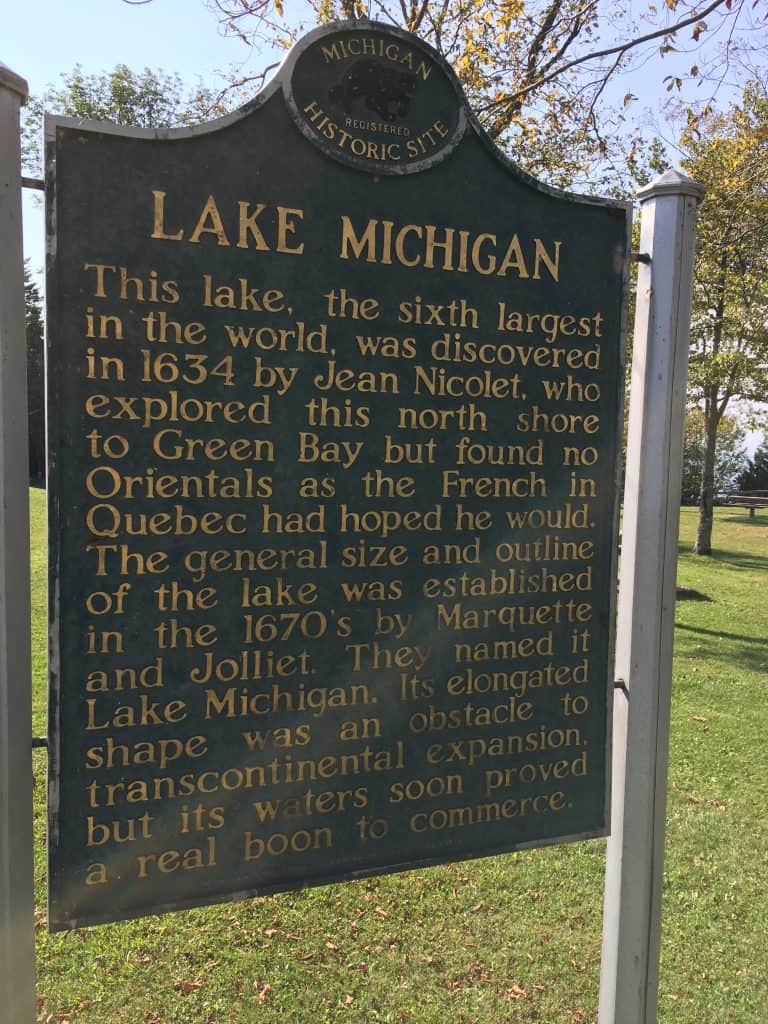 Right before the Mackinac Bridge was a very nice rest stop overlooking lake Michigan.  Did you realize that Europeans discovered Lake Michigan so long ago?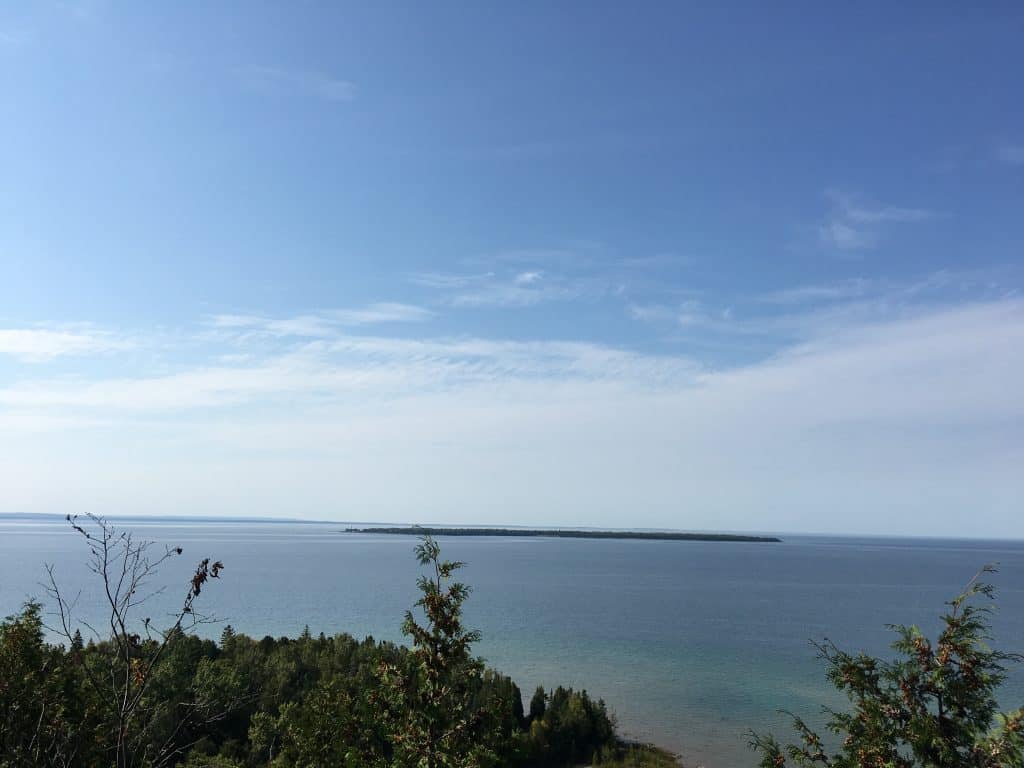 After living in lower Michigan for 20 years, I finally crossed the Mackinac bridge.  The upper peninsula of Michigan is at least more remote than lower Michigan, but I can't say I would recommend making a special trip to see it.  It resembles Maine in that it is rocky and near a large body of water, but does not have the tall trees or density of backwoods.  The southern side of the peninsula is also heavily settled and you can drive for quite a ways without finding a way to access the lake, due to all the private property.  But, if you are trapped in western Ohio, northern Indiana or Michigan, it's one of the only "remote" spots you can access in a single day's drive.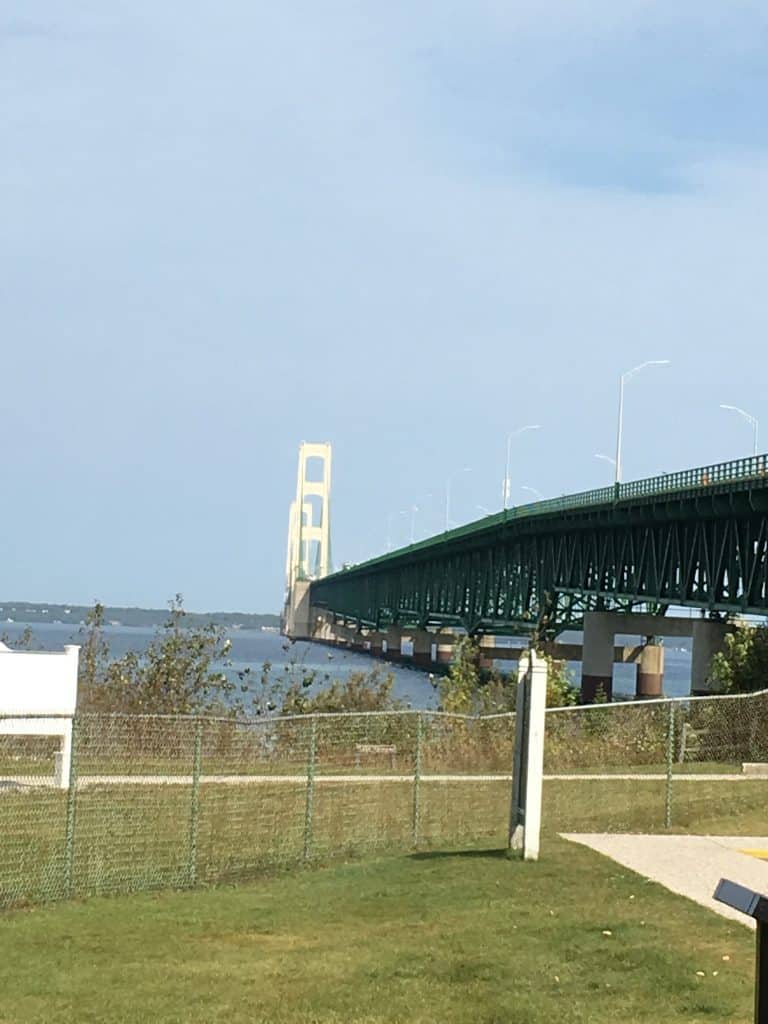 If you do find yourself in the upper peninsula of Michigan, I'd recommend the Flowing Well campground in the Hiawatha forest.  It's very quiet (at least in September) secluded, inexpensive, and has drinking water and toilets!  It's also very dark, which can be great for stargazing, but a little creepy if being alone in the woods bothers you.  I stayed during a typically cloudy, Michigan summer sky.  Plus, it was very foggy at night and in the morning.  I didn't feel unsafe, but if that kind of thing bothers you, there is always nearby Escanaba.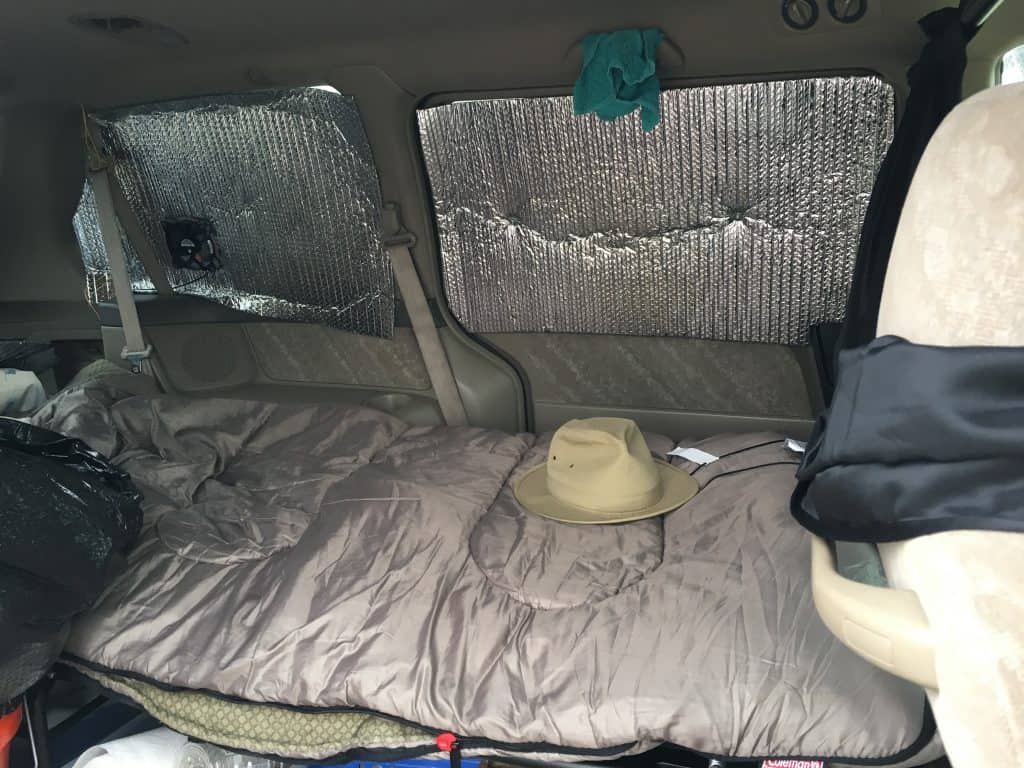 Want to find great, out of the way campsites? When I'm not boondocking for free, I use my Passport America membership to save 50% on campgrounds.  It pays itself back after a couple nights and then cuts campground costs in HALF!


Don't get stuck buying a separate membership for each campground chain, join Passport America instead!
–Odyssey Camper