How would you like to have the best camping spot for a view of Devils Tower?
I usually prefer remote camping or "boondocking" in my Odyssey camper, but occasionally it's nice to have an electric hookup and a shower.  One good place to do that is right outside Devils Tower monument at the Devils Tower KOA.  If you've ever used a KOA before, they can be as pricey as a cheap hotel and are often overrun with kids.  The also run the spectrum from AWESOME! to Yuck.  I'm happy to say that this one is better than most and has a very good restaurant and store, the latter selling beer, wine, and spirits (yay!).  The entrance is about 50 feet from the gatehouse to Devils Tower.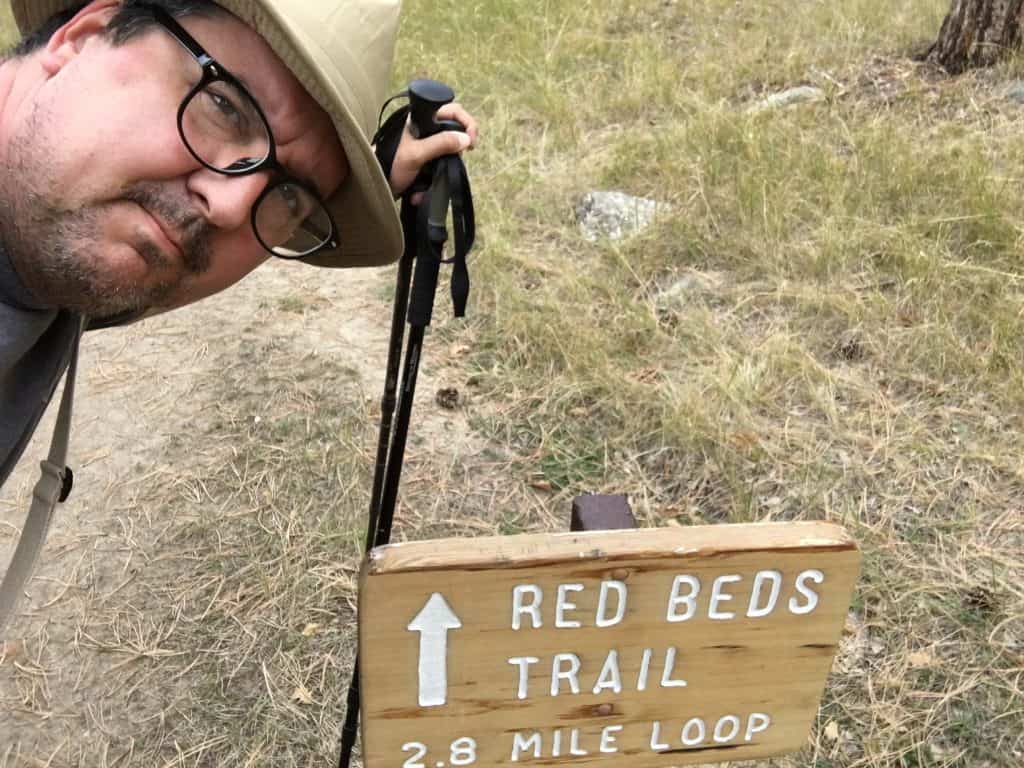 If you decide to stay here, there are two spots that give the perfect view of the tower, #65 and #66.  These are water and electric hookups (all I need) with a picnic table.  In my opinion, #65 has the best view and is the one I stayed at.  Spots 65 to 70 have the best views of Devils Tower, but the higher numbers are a little offset to the side.  Here' a map of the place with "my" spot circled.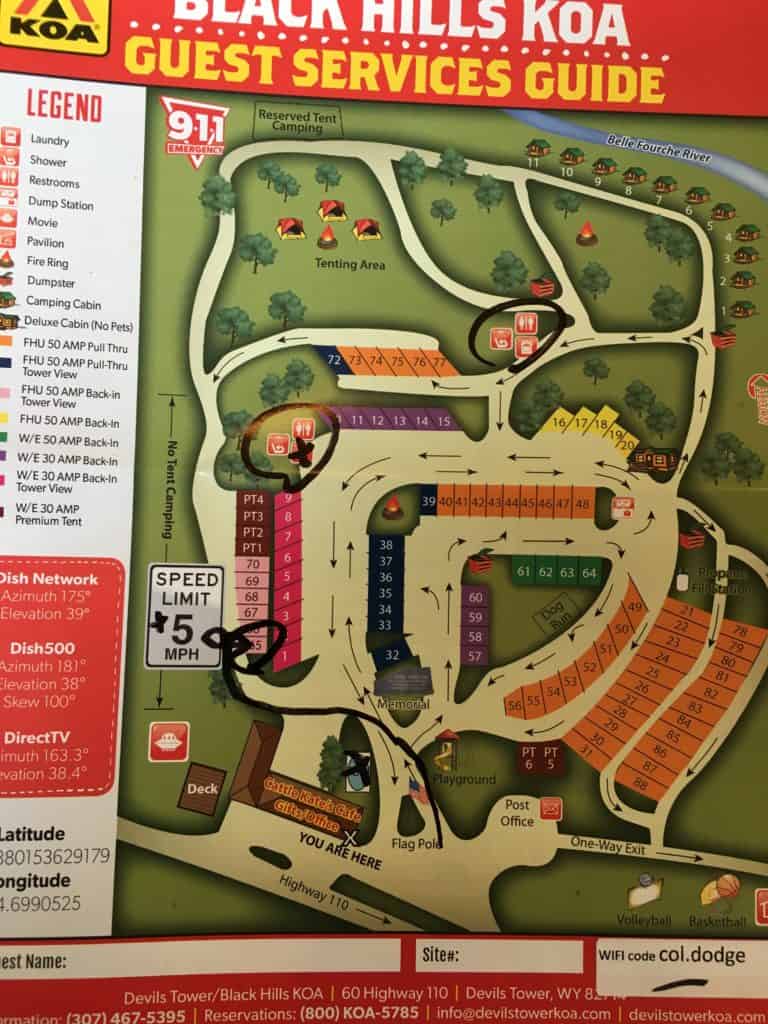 Looking at the map, Devils Tower would be to the left.  From camp it was a short walk to the Red Beds Trail, or you can drive up to the visitor's center.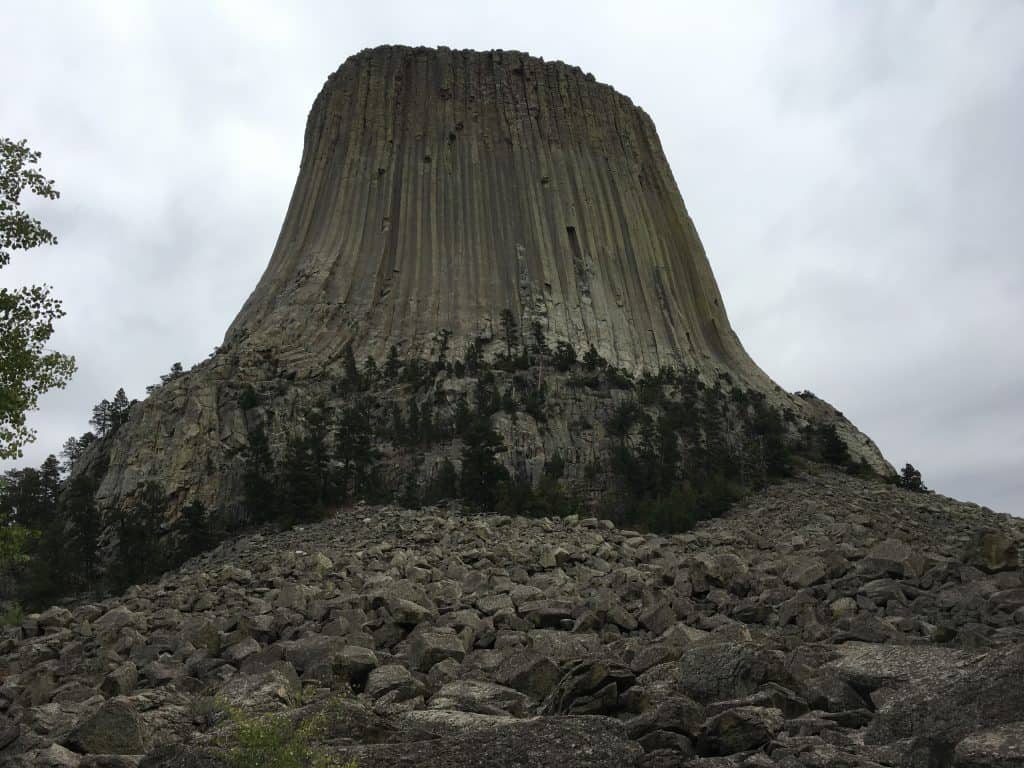 A really cool (or kitchy, depending on your perspective) feature of this campground is that they show Close Encounters of the Third Kind, on the campground movie screen–every night.  I'm sure that drives the employees crazy, but you will only be here a night or two, so go experience it.  I have to say that the walk back to the van was a little creepier that night, looking up at the tower.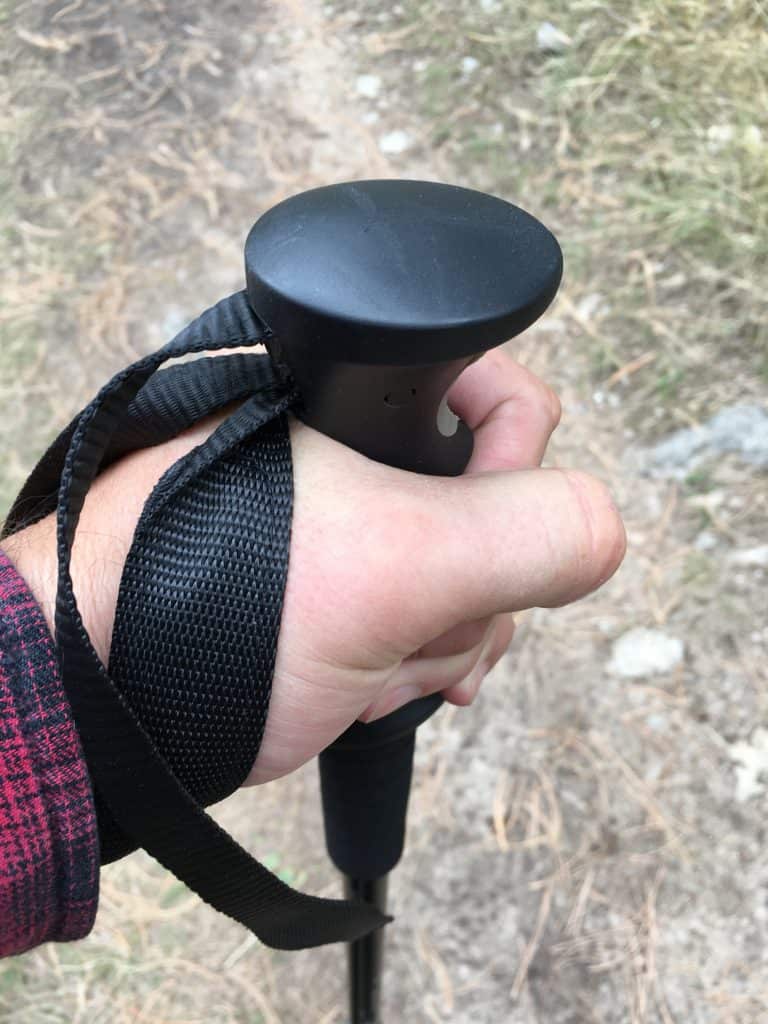 In the end, it's the LOCATION that really makes this KOA worth a night or two.  Pitch camp, kick back with your beverage of choice and enjoy the view…
Devils Tower Monument has some great hiking trails that are accessible for anyone with basic mobility.  Even this fat old guy was able to hike them all in half a day.  As a reward, you get some very different views of the tower.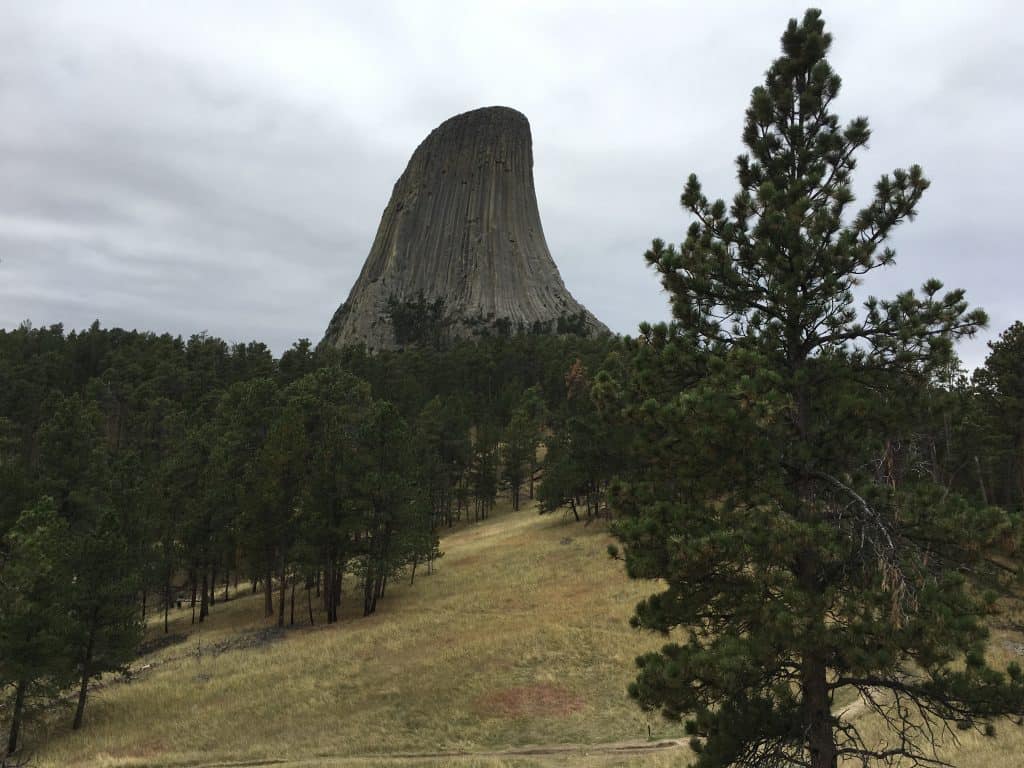 If I'm traveling fast and just need a free place to sleep, I park my minivan RV at Walmart overnight.
Want to find great, out of the way campsites like this? When I'm not boondocking for free, I use my Passport America membership to save 50% on campgrounds.  It pays itself back on your first couple of stays and then cuts your travel costs in HALF!
Not convinced? Check out my reviews of discount camping clubs, here.
–Odyssey Camper