Did you know that London Bridge is now in Arizona?  I first became aware of this when watching the 1993 movie Falling Down.  Robert Duvall's character talks about it and I made a mental note to go see it if I ever got out that way.  It took me 25 years, but I finally made it and found some good BLM camping in the process.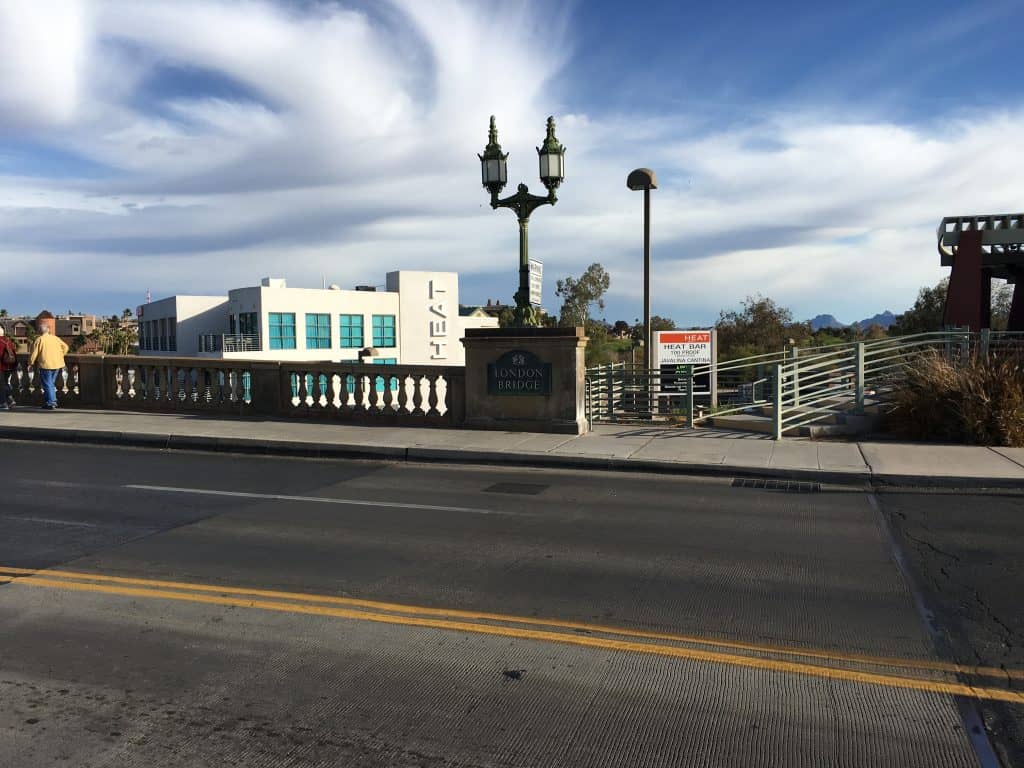 The original 1830s London Bridge was, in fact, falling down in the 1960s.  It was purchased by Robert P. McCulloch, chairman of McCulloch oil, who had plans to use it as a tourist attraction in his planned community of Lake Havasu City.  The whole story is a little more complex, so you can read the details on the wiki page here.
Lake Havasu City is located on the Arizona side of the California state border and Lake Havasu itself is really just a wide section of the Colorado River.



Lake Havasu City has its share of restaurants if you want to stop for a meal.  Right after you cross the London Bridge, there was a small plaza on the right that promised a few choices.
I eat pretty light when I'm traveling in the Odyssey Camper, but I'm not a monk.  Every now and then a burger and a beer is in order and after five days at the 2018 RTR, I was ready.  My first stop in town was the Barley Brothers Brewery, which had a fair wheat beer and a very good IPA.  Somewhere along the way, I deleted the meal photo, but the food and service were good.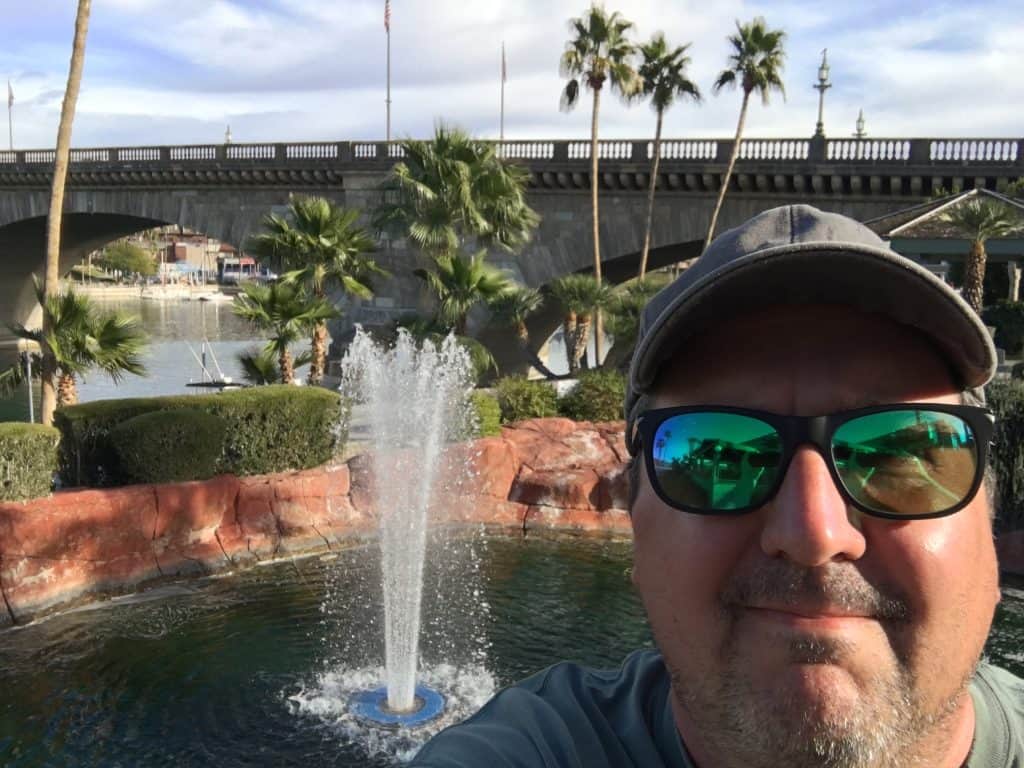 After dinner and watching the birds on the river for a while, I headed up two Craggy Wash BLM camping area.  The perfectly-named Craggy Wash can be found by following the first road north of the airport.  If you are heading north on Rt. 95, it will be on the right just after the airport fence.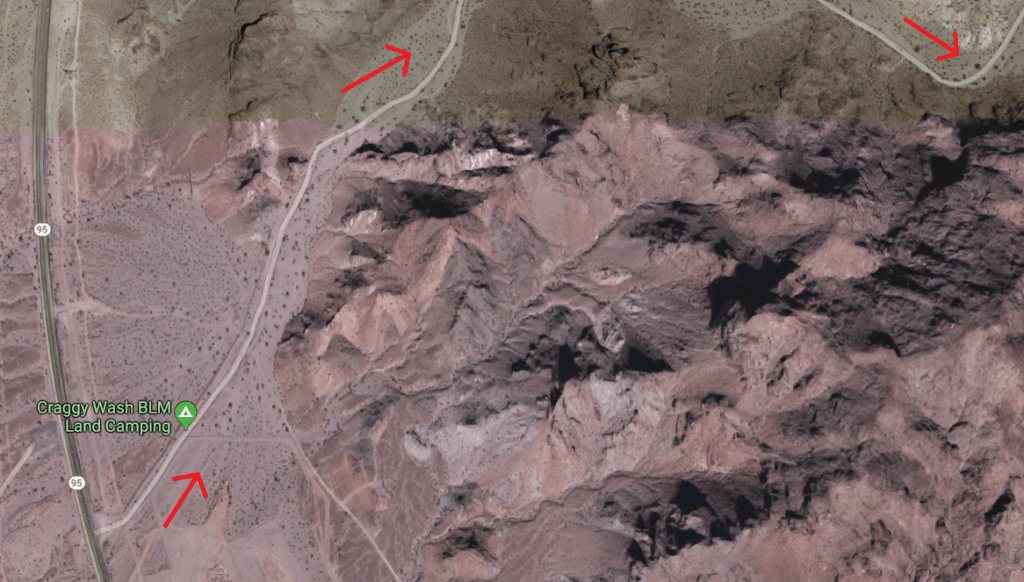 I'm not really sure if you are SUPPOSED to check in here or not.  I found the camp host site, but there was nobody around.  I also stopped on the way out, but there was no one to hand me a "14-day" registration.  Either way, I didn't see another soul once I set up camp and I was gone by 8 am.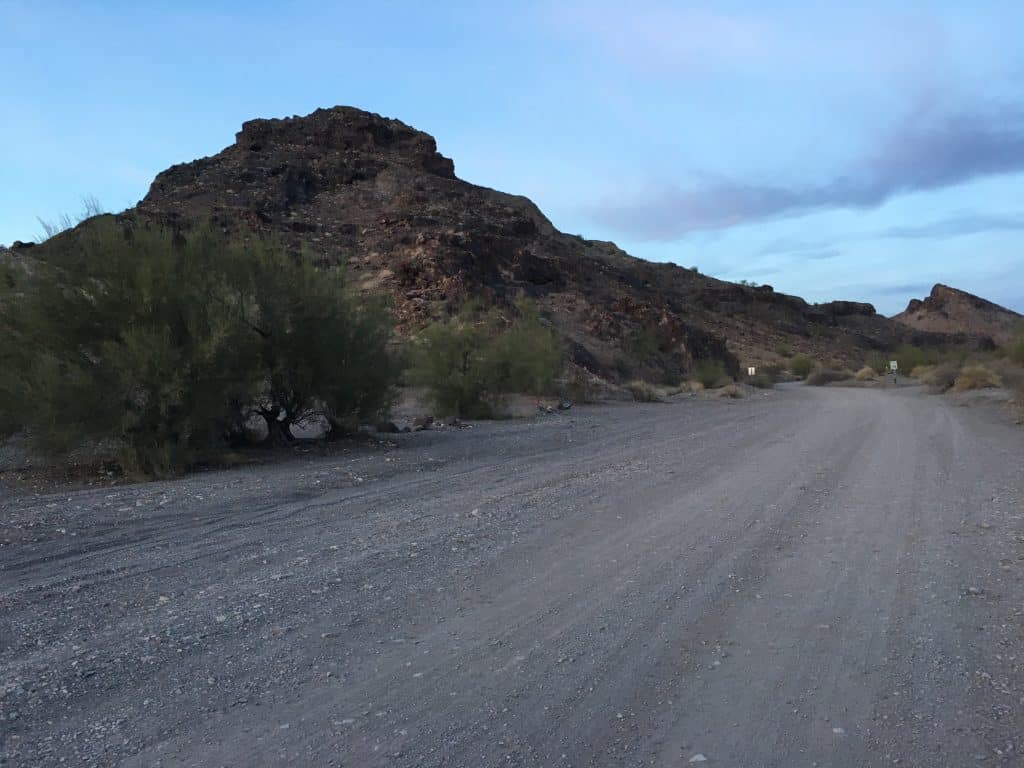 Even in January, this tract of land had a lot of RVs on it.  However, the RV people seemed to congregate in the first 1/2 mile or so in the flatter spots on either side of the road. I drove back in for about 25 min until I found something more secluded.  I actually drove about 100 feet from the road on a trail and could not see another vehicle in my entire field of view.  So, if it looks to crowded when you get there, go deeper into the area.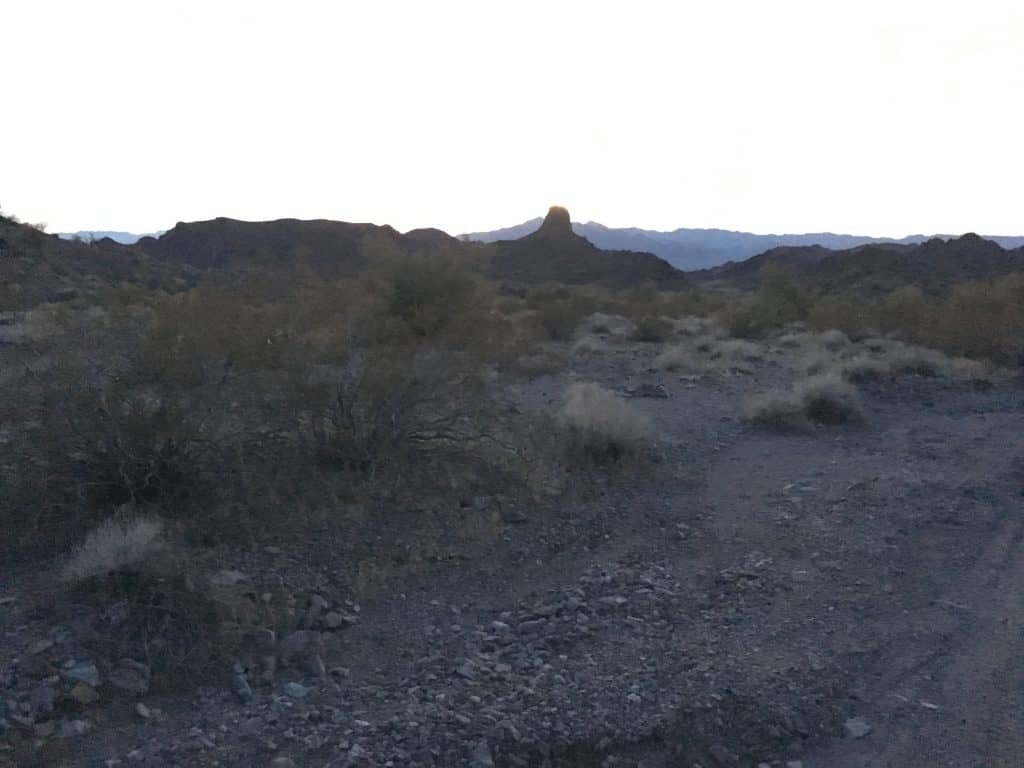 Once again, rewarded with a spectacular desert sunset!
Craggy Wash was a good overnight spot on my way up to Oatman, AZ, and the Grand Canyon.  I plan to stay there again after the 2019 Rubber Tramp Rendevous (RTR).

My friend, Dr. John Leathers, posted a cool drone video which does a good job of of showing the general area and terrain.  Check it out and sub to his channel; he has some good videos!
Where I will not be staying this year, is at a Walmart.  There are so many better options in this part of the country.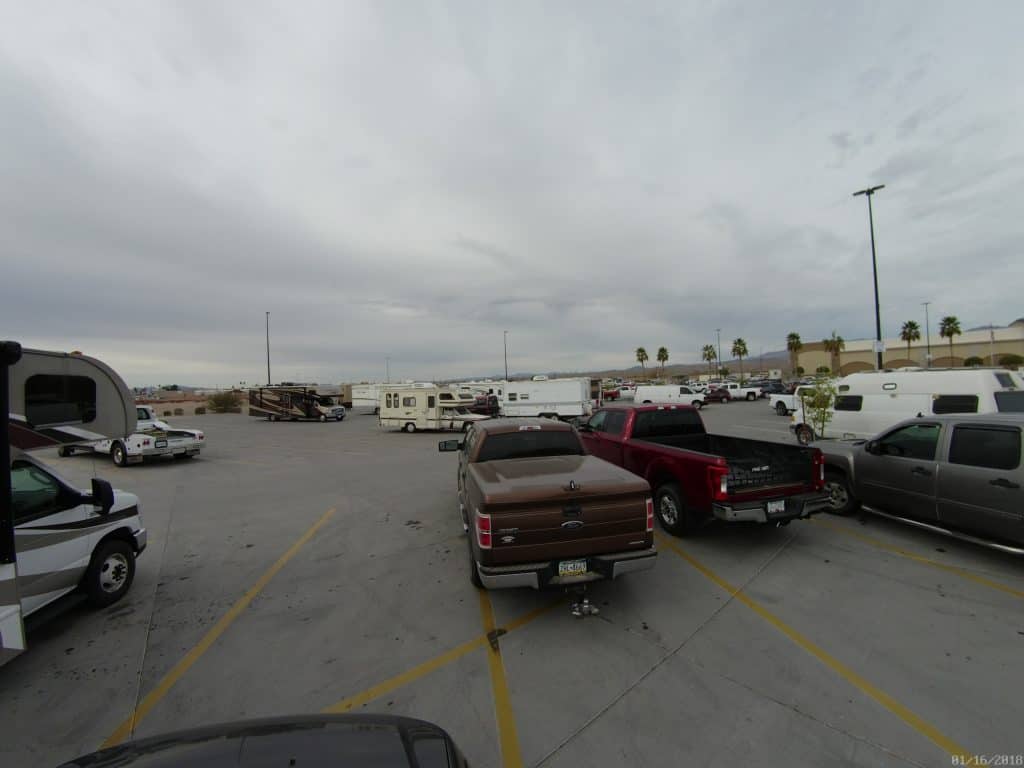 Lake Havasu City is not someplace I'd consider a must-visit on its own.  However, it is conveniently placed if you are traveling to or from the RTR by a north/south route, or if you want someone else to cook you a meal for a change.
For another good place to camp on the way to or from this year's RTR, check out my post about Aquirre Spring campground near White Sands, NM.
Safe Travels!
–Darren at Odyssey Camper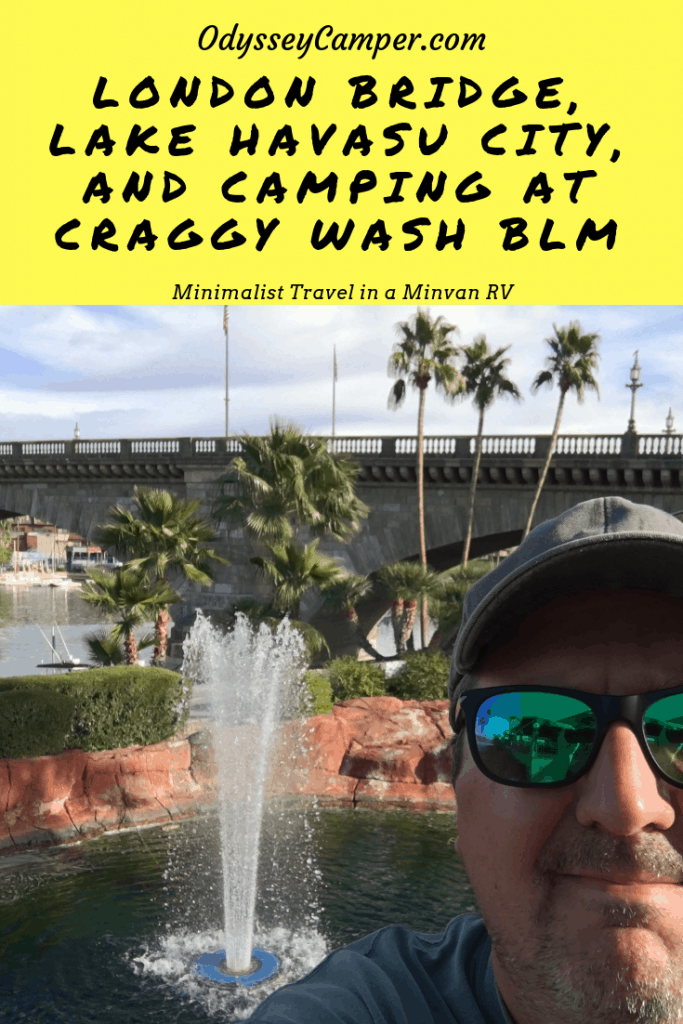 To save some real money on campgrounds (like 100s of dollars),  check out my reviews of discount camping clubs, here.  These discount campsite programs are well worth the money, but you have to pick the right ones.