Did you know that you can camp for free on public lands right outside the Pinnacles entrance to the Badlands National Park?
Dispersed camping is allowed off of Route 240, south of Wall, SD on a first come, first served basis.  I stayed there in September of 2017 and found plenty of space, but check out the video.  If you are going in a busy time, you might want to have a backup plan.  At the very least, claim your spot early (there is no check-in area).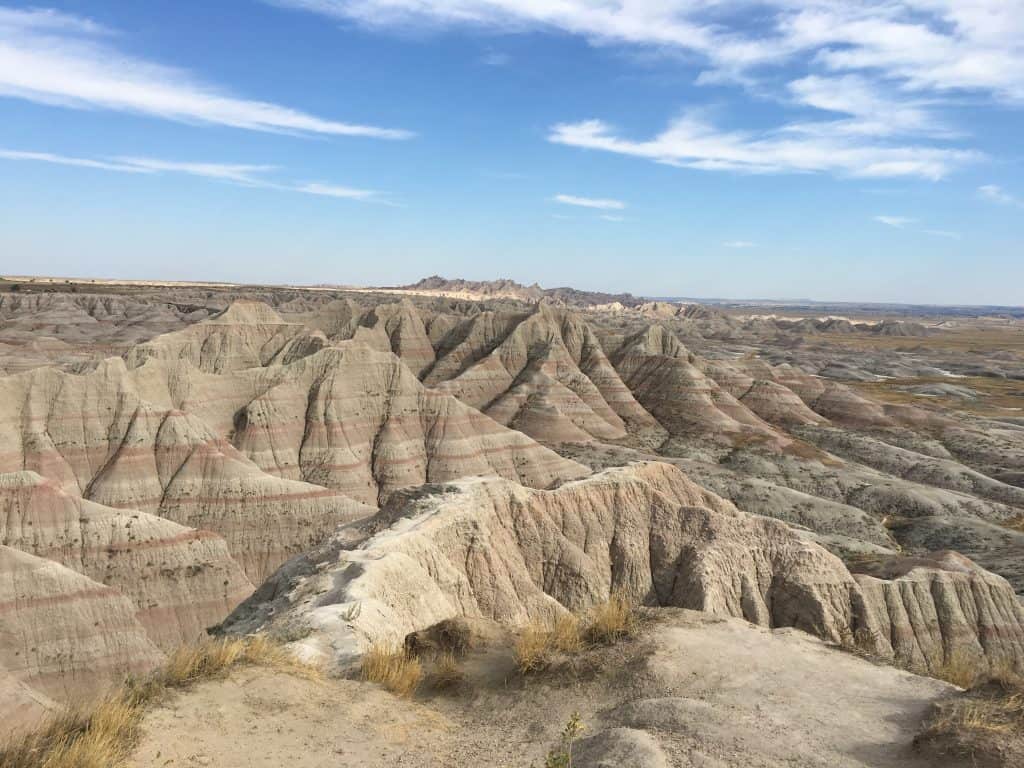 To get there, drive south of Wall on Route 240.  Roughly 3/4 mile before the park entrance, you'll see a dirt road that leads up to a cell phone tower.  If you reach the entrance to Badlands National Park, you went too far.  Drive up the dirt road and you can turn right or left at the cliff edge.  Pick out a spot along the edge and set up camp.
The GPS coordinates are 43.894331, -102.229898
You can also stay just north of this spot at Steer Pature Overlook.  Be sure to close the gate when you arrive, so the cattle do not escape!



If you use these spots, please pack your trash out and pick up anything you see that was left behind.  The nicer we keep these spots, the more likely that we will be able to use them into the future.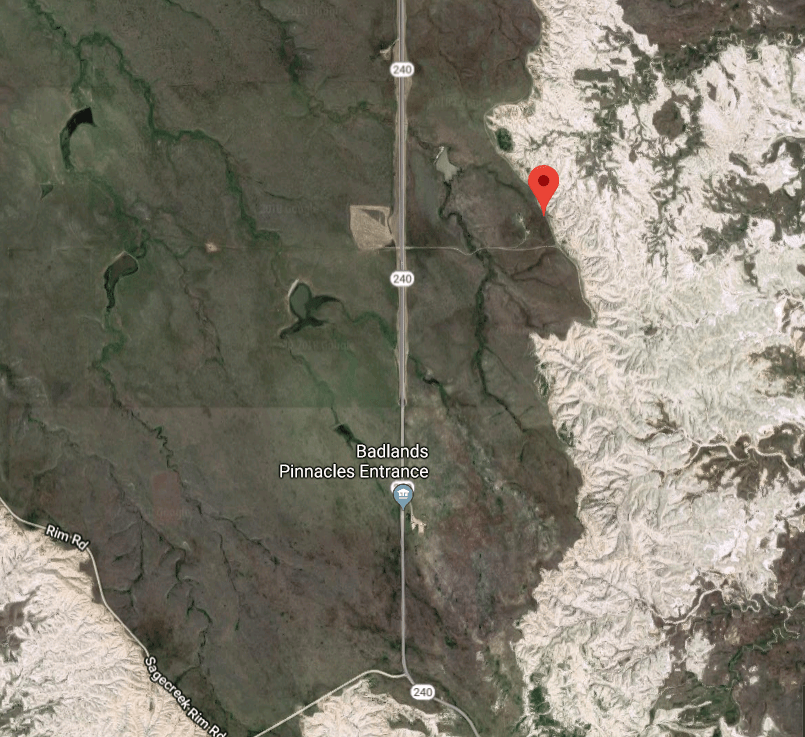 If you think this site has a great view, you should check out the Best Camping Spot at Devils Tower!
When I'm not boondocking for free, I use my Passport America membership to save 50% on campgrounds.  It pays itself back on your first couple of stays and then cuts your travel costs in HALF!


Don't get stuck buying a separate membership for each campground chain, join Passport America instead!
Darren–Odyssey Camper