What is Bumbleberry Pie?
If you travel through the Black Hills region of South Dakota, you will at some point find yourself in Custer, SD.  Located at a crossroads in the southern part of the Black Hills National Forest, Custer is a good place to fuel up or get a bite to eat. It is the eating part that this post is focused on…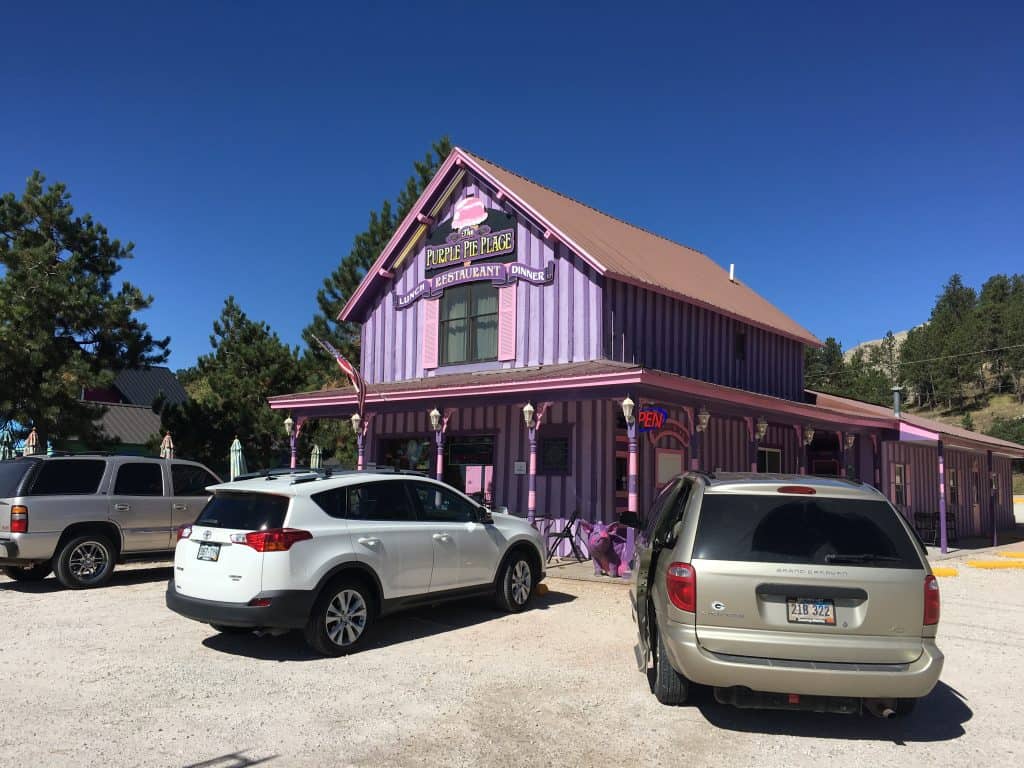 One of the "Must Stop" places in Custer is Bobkat's Purple Pie Place.  I watched a video on YouTube a few weeks before my trip and thought, "I have to stop there".  I was not disappointed!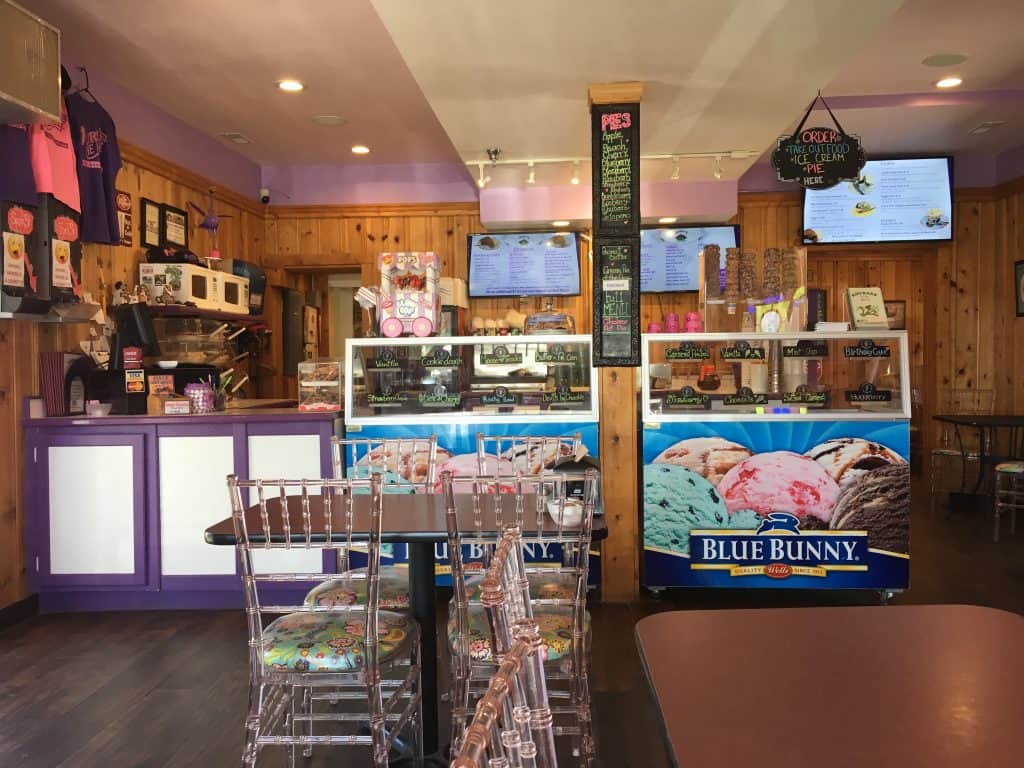 As you open the front door, you are greeted by a brightly colored ice cream parlor with multiple tables and LCD menus behind the counter.  The chairs are crafted in a spindle-backed tradition, but made from clear acrylic.  The whole motif reminded me of the Candy Land board game and is sure to be popular with the kids.  There is a full menu available and a separate dining area in the back (see return trip, below), but I was here for the pie!



I was greeted by a couple of very nice girls who asked if they could take my order.  I said, "what's your trademark pie?" to which they responded in tandem, "BumbleBerry!"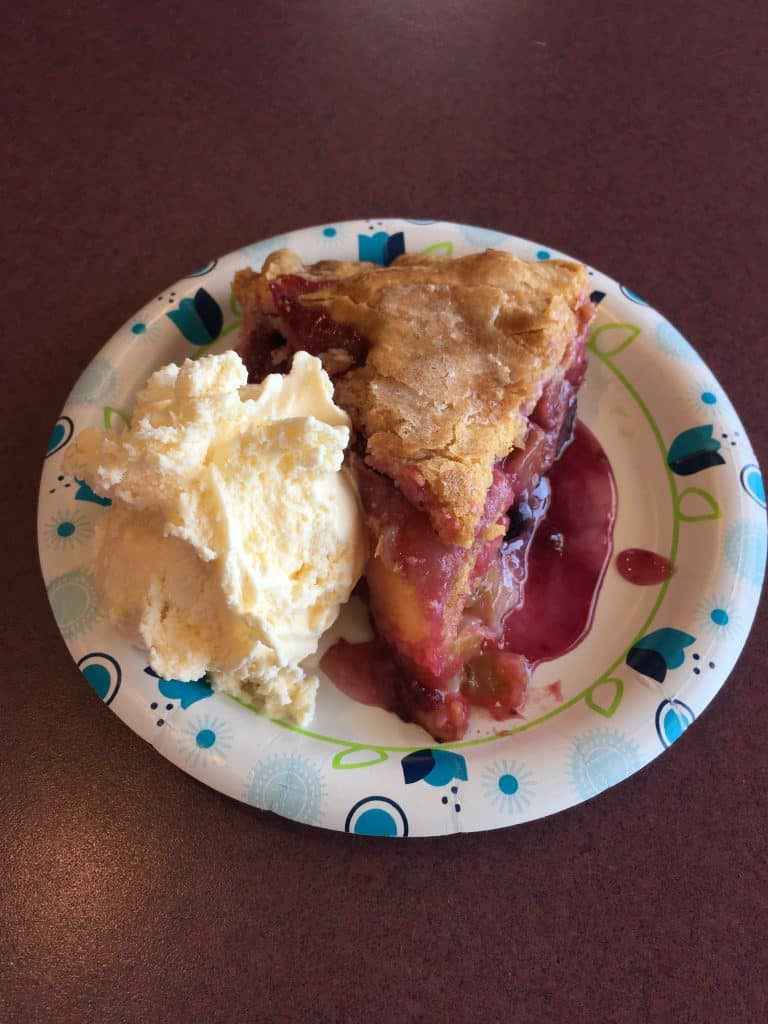 Now I'm probably going to miss some of the ingredients, but if memory serves, this version of Bumbleberry contains apples, blueberries, rhubarb, strawberry,  and (possibly) raspberries.  The crust was crisp and sweet, holding up well to the Blue Bunny ice cream they added to the plate.  Mmmmmmm
On my first visit to the Purple Pie Place, I stopped in for dessert after visiting Black Hills Burger and Bun Company, where I had the Texan Burger.  You can see my review of the Black Hills Burger and Bun Company, here.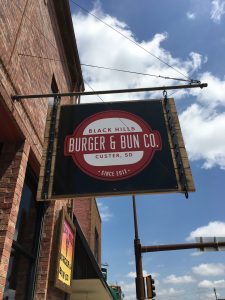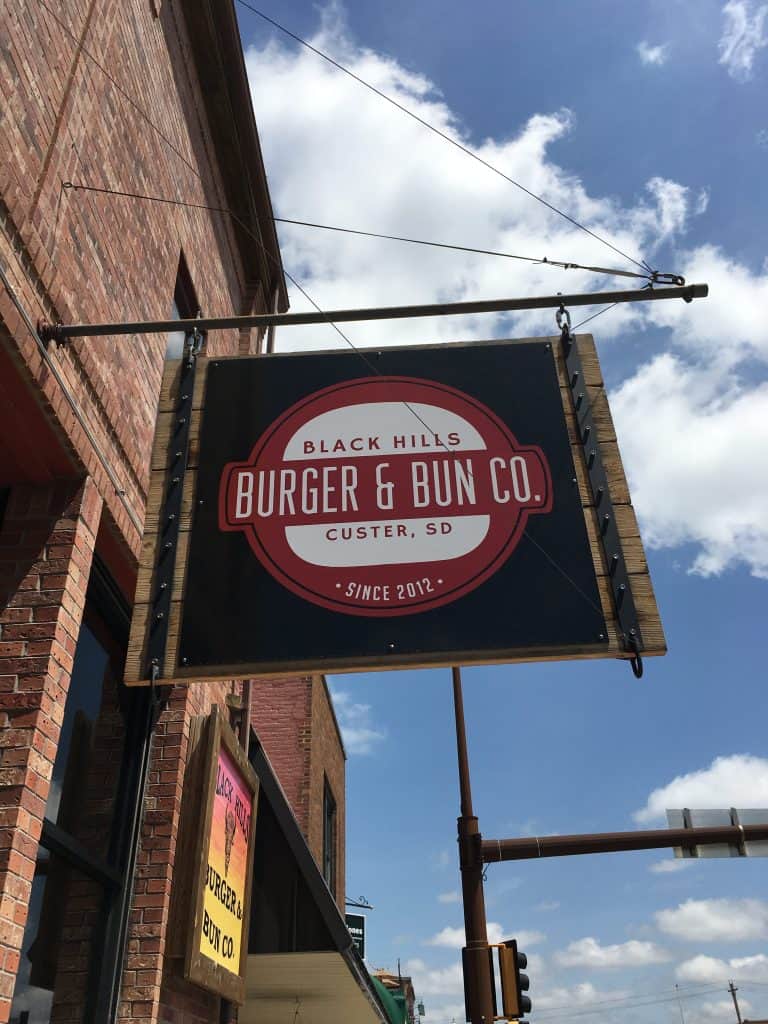 Returning to the Purple Pie Place
While I explored the Black HIlls and later on, Devils Tower, I kept thinking about that awesome pie in Custer.  I even dreamed about it one night, which may have had something to do with living on oatmeal and soup for 3 days.  Either way, one week later I found myself driving through Custer again and so, I stopped for lunch.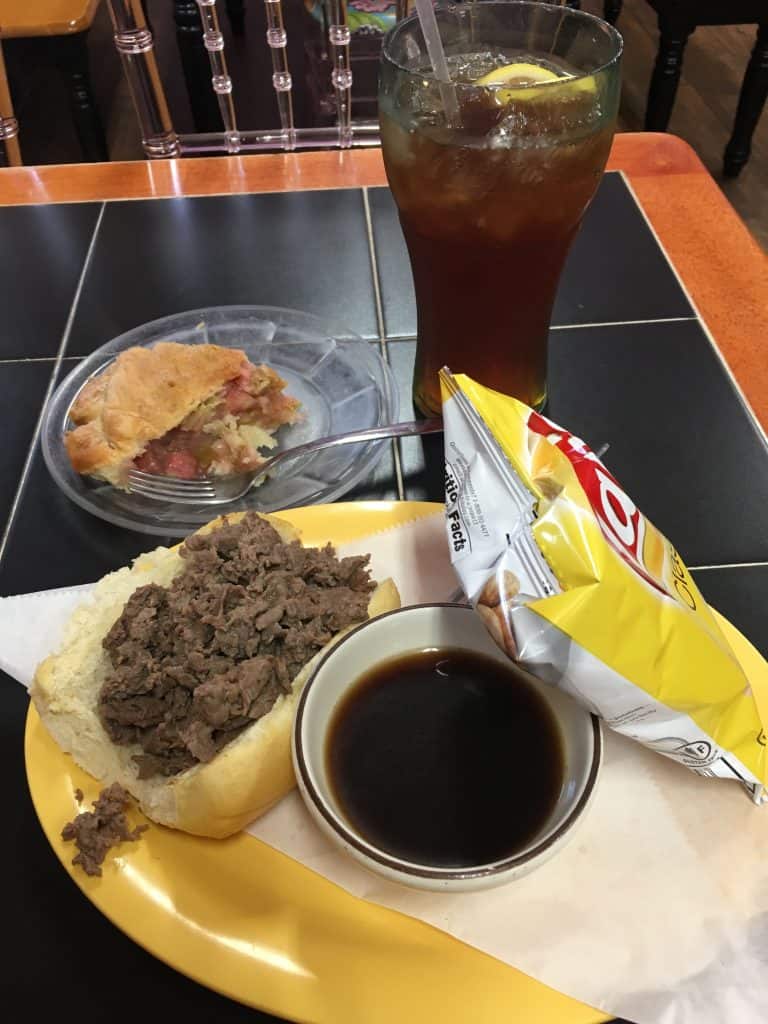 This time I ate in the back room of the Purple Pie Place, which is a little less trippy, color wise.  The food tasted fantastic, but unfortunately, the French dip was served on very soft bread.  Combined with the steaming beef, it fell apart before I could pick it up, let alone dip it.  But the Rhubarb pie was amazing, as expected.  I wouldn't let that minor bread detail scare you off because everyone else's meal looked amazing and the service was great!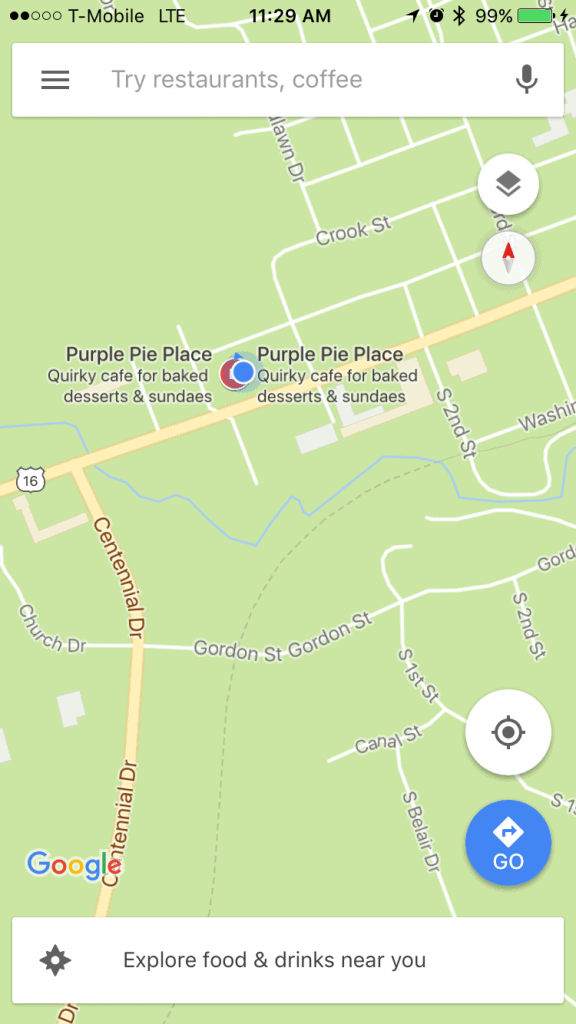 Note that the Purple Pie Place is open seasonally, which means it closes in October.  Check the website before you go:
If you'll be camping on your trip, be sure to look into the Passport America camping program.  I use them all the time to get 50% off each stay, which pays for the cost of the club in a few nights.


–Darren
Odyssey Camper



If you liked this post, please consider pinning it to your Pinterest board.