I appreciate every visitor to my website, but sometimes that's not the best way for my readers to follow along. So, now you can also follow my minimalist travel in a minivan RV, on Facebook, Instagram, and YouTube!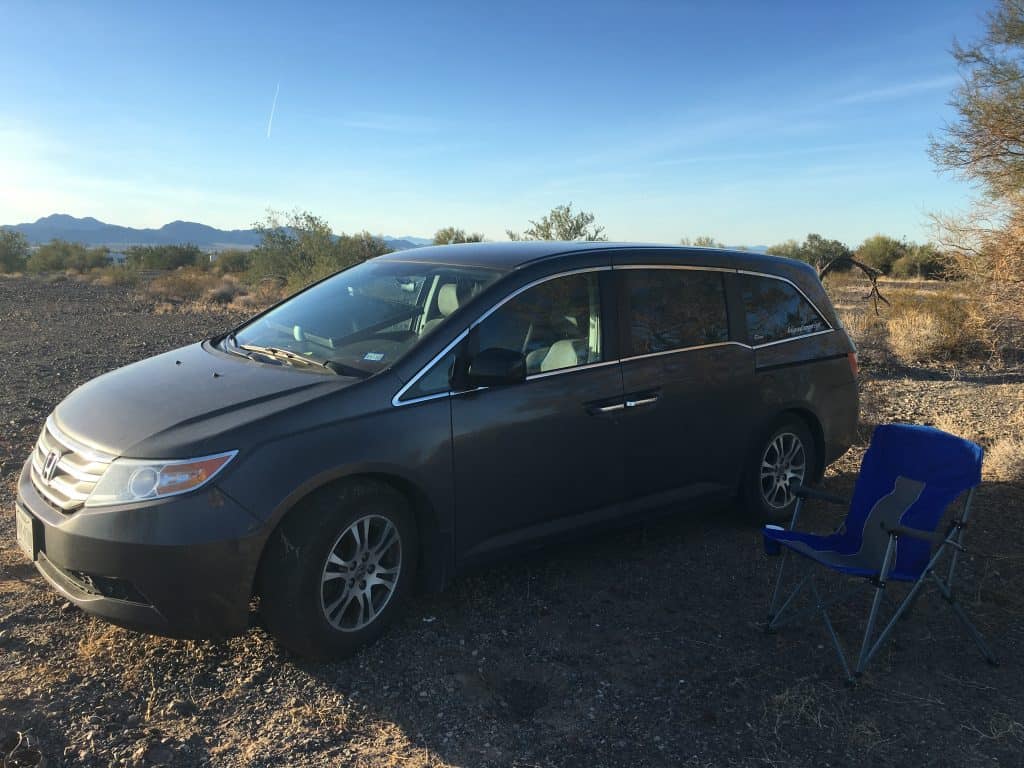 I try to cross-post everything, but you WILL find slightly different content on each channel.  The exception is Instagram, where I pretty much stick to trip photos.
https://www.facebook.com/OdysseyCamper
https://www.youtube.com/odysseycamper
https://www.instagram.com/odysseycamper/
…I've also got a Patreon account which I use to donate to some of my favorite artists that produce music or content on YouTube.  I did not set it up to "E-beg" but if you found the blog useful and threw me a bone, I wouldn't turn it down 😉
https://www.patreon.com/OdysseyCamper
Thanks for reading!
Darren
–Odyssey Camper