If you plan on doing any stealth camping, the first thing you need to do is black out the windows.
The reason should be obvious, but if you don't want to be discovered, it is critical that no light passes from the inside of the vehicle to the outside.  Even better is something that absorbs any light being shown from the outside (i.e. a flashlight).
*Before you set off to make your own panels, be sure to read the "What I Learned" section at the bottom.  There are a few things I'd do differently the second time around.



For my stealth panels, I wanted to go a step further and make something that was well insulated for cold-weather camping.  Even better would be something that would absorb solar radiation (sunlight) for added warmth in the winter.  However, I wanted the panels to be reversible so they would keep out the daytime sun in hot weather.  I came up with a sandwich of:
Reflectix (reflects solar radiation when used on the outside, reflects light when used on the inside)
Foam Insulation (Reflectix is a poor insulator by itself)
Faux leather (Black to absorb the sun, or the illumination of a flashlight)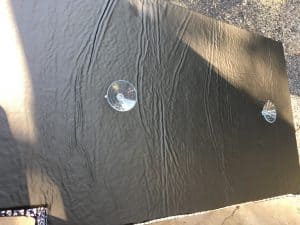 Here is my parts list, with each item linked to Home Depot, but Lowes carries similar items.  Measure your windows for the approximate number of square inches you will need to cover (width x height) to decide how much material you will need.  I used one roll of Reflectix and two 4 x 8 ft sheets of foam sheathing board.
Two items that Home Depot did not have, were sourced from JoAnn's Fabric store, although I'm sure you could find them elsewhere
8 yards of black vinyl (faux leather) designed for office furniture, but you can also use your fabric of choice.
Suction Cups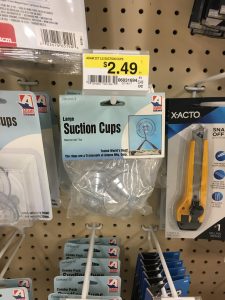 Using the photos I shot while making the panels, I will try to illustrate the steps in the captions below each picture.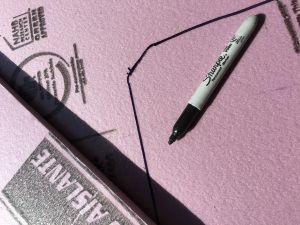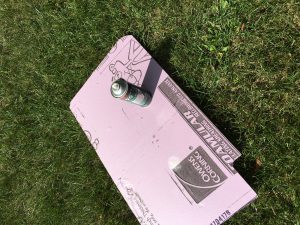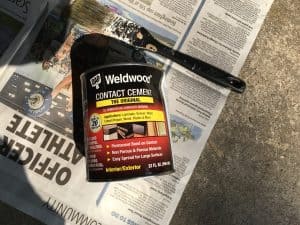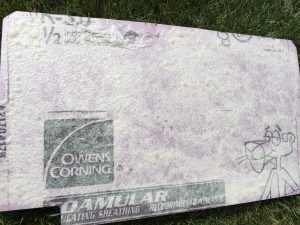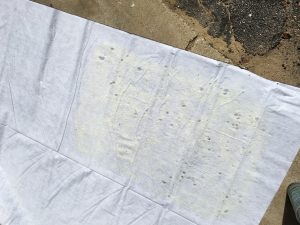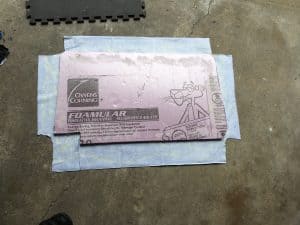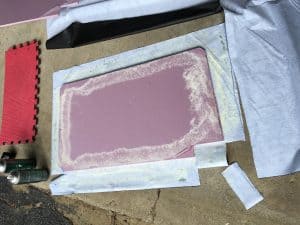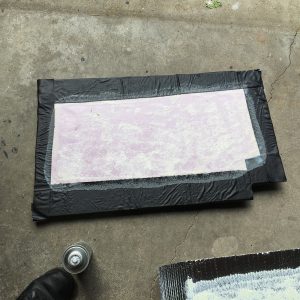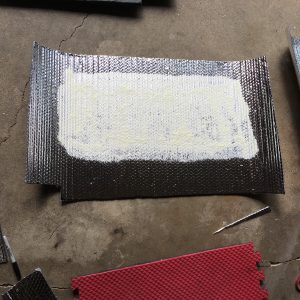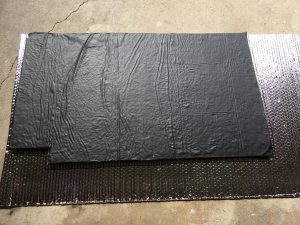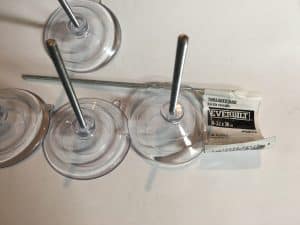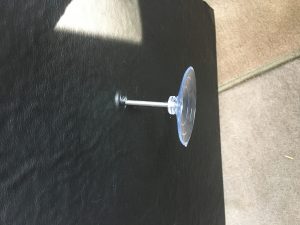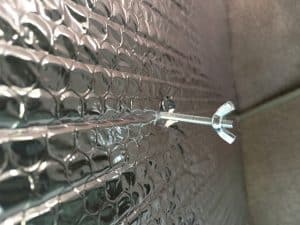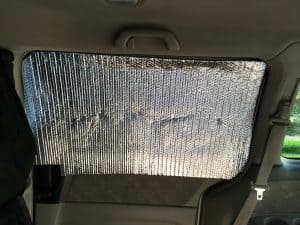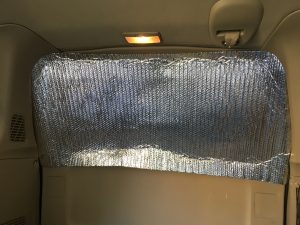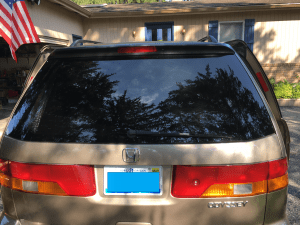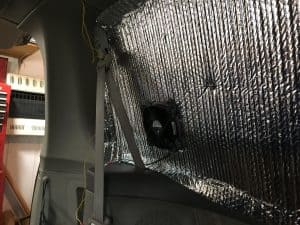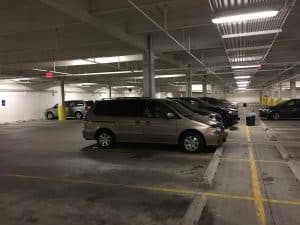 *What I Learned
If I were to do this project over again, I'd change a few things.  Hopefully, going through this how-to gives you some ideas and you can come up with something even better.  Here is what I learned.
–Spray Contact Cement is extremely inefficient.  It took a full can for two panels and so, I switched to the paint on type.
–Contact Cement eats foam, faux leather, and plastic.  It didn't eat the Reflectix, but it did eat into the other materials.  That said, the panels were still functional.  Key is to leave the plastic layer on the foam board, but if I did it over I would try a different adhesive or the non-flammable type of Weldwood contact cement.  Oh, and I lost a LOT of brain cells from the fumes!
–I don't think it's completely necessary to cover the entire surface with an adhesive.  You might even get away with stretching the material over the panel and only gluing it where you wrap the edges over to the back.
–Something like black rayon, felt, or burlap might work better than the fake leather. First, the adhesives won't dissolve it.  Second, the faux leather is still a little reflective.  So, if you shine a light in at night you can see "something" is there.  It's not obvious, but a fabric would be even less reflective.
–If you do not need insulation for under 35 degrees, I would skip the foam insulation altogether and make these out of black veneer (or even posterboard) and Reflectix.  If you don't need stealth, just use Reflectix.  The end result will be much lighter.  Plus, insulation works both ways and at night, in hot weather, you are sitting in a well-insulated box.  The foam panels worked so well that I was able to keep warm when it was in the low 40s outside.



–Don't "touch up" anything with spray paint.  I had a little bit of visible (from the outside) Reflectix on the rear window, so I sprayed the corners.  That smell permeated everything for the next two weeks.  Better to stick some black felt to those spots.
–After you punch the holes through the panel, put a length of drinking straw in the hole and glue in place with silicone sealant.  This will keep the holes from wearing out from use.
If you have any other ideas, post them on our Facebook page @OdysseyCamper or send them to us:
OdysseyCamper@gmail.com
Please Check Out My YouTube Channel!
Want to find great, out of the way campsites? When I'm not boondocking for free, I use my Passport America membership to save 50% on campgrounds.  It pays itself back after a couple nights and then cuts campground costs in HALF!


Don't get stuck buying a separate membership for each campground chain, join Passport America instead!
–Odyssey Camper