If you are thinking of using a Honda Odyssey as a campervan, or are planning a more permanent build-up for Vandwelling (like our Phase 2 project), it will be useful to have these interior dimensions.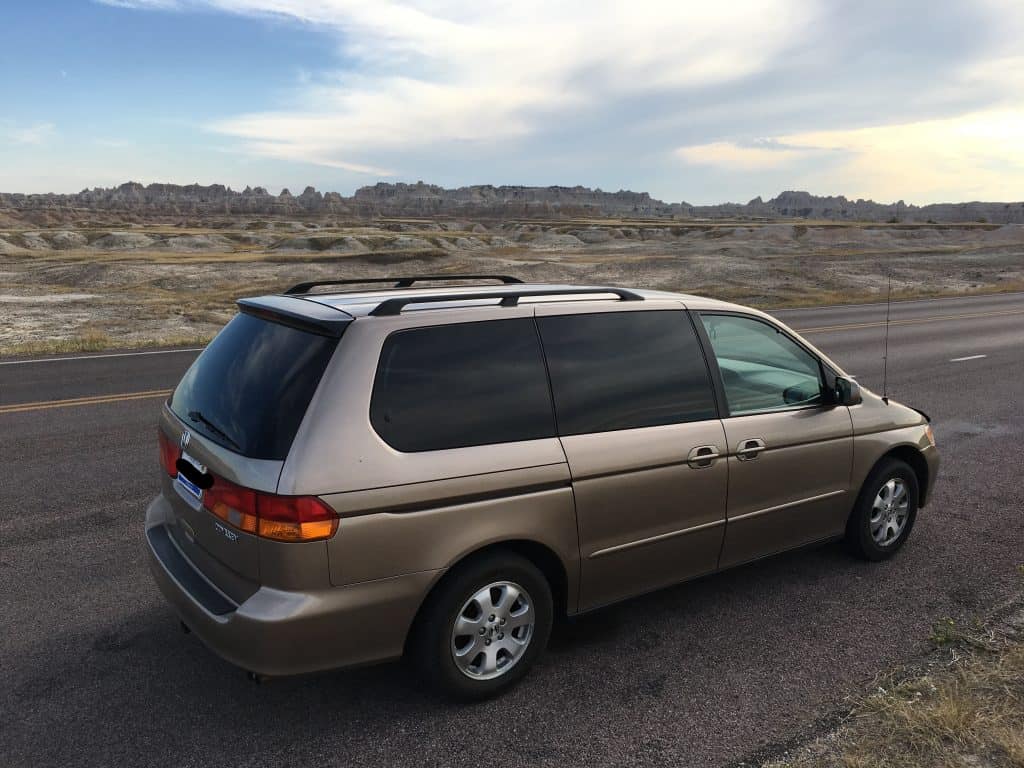 I'm not here to convince you that the Honda Odyssey is the perfect minivan for camping, as I've already made that argument elsewhere 😉  But if you are already considering the Odyssey, these dimensions should help you plan your conversion.
Dimensions are similar in all Odysseys, but these are from my 2004 model.  The 2004 has more space between the sliding doors than other generations.  Also note that the current 2018 has a different arrangement for the 2nd row seats which incorporates brackets that sit over the floor. But, in the 2004, the floor is "fairly" flat.
First, let's establish a frame of reference by looking in the back of my 04′ Honda Odyssey and the different ways you can configure the seats.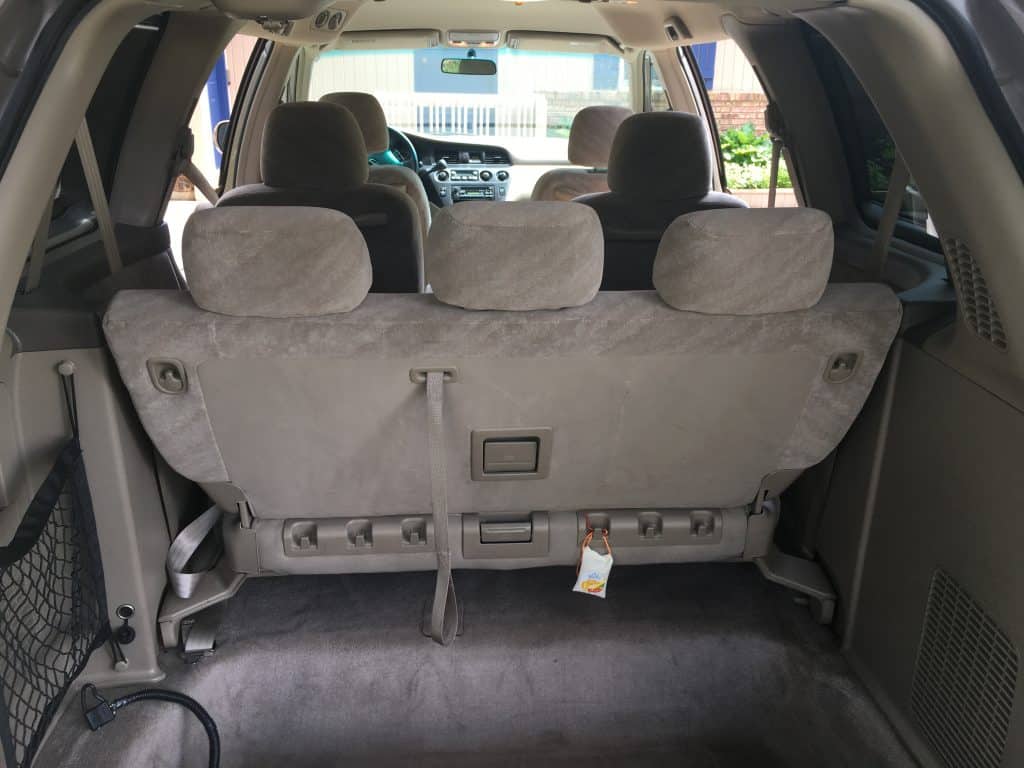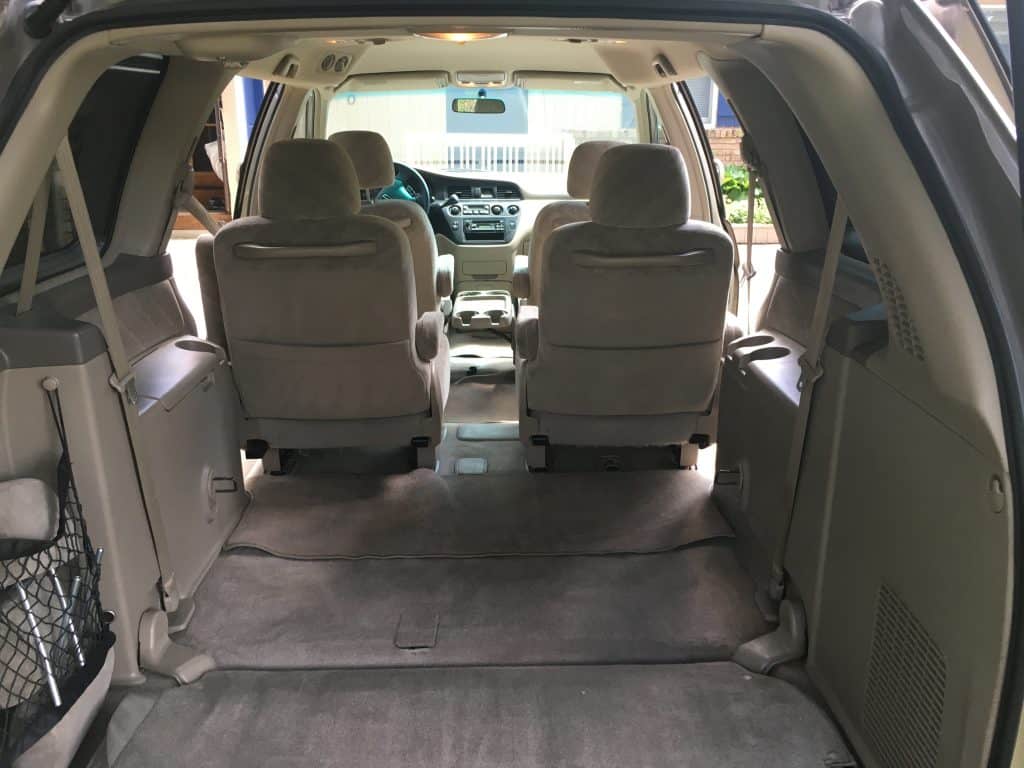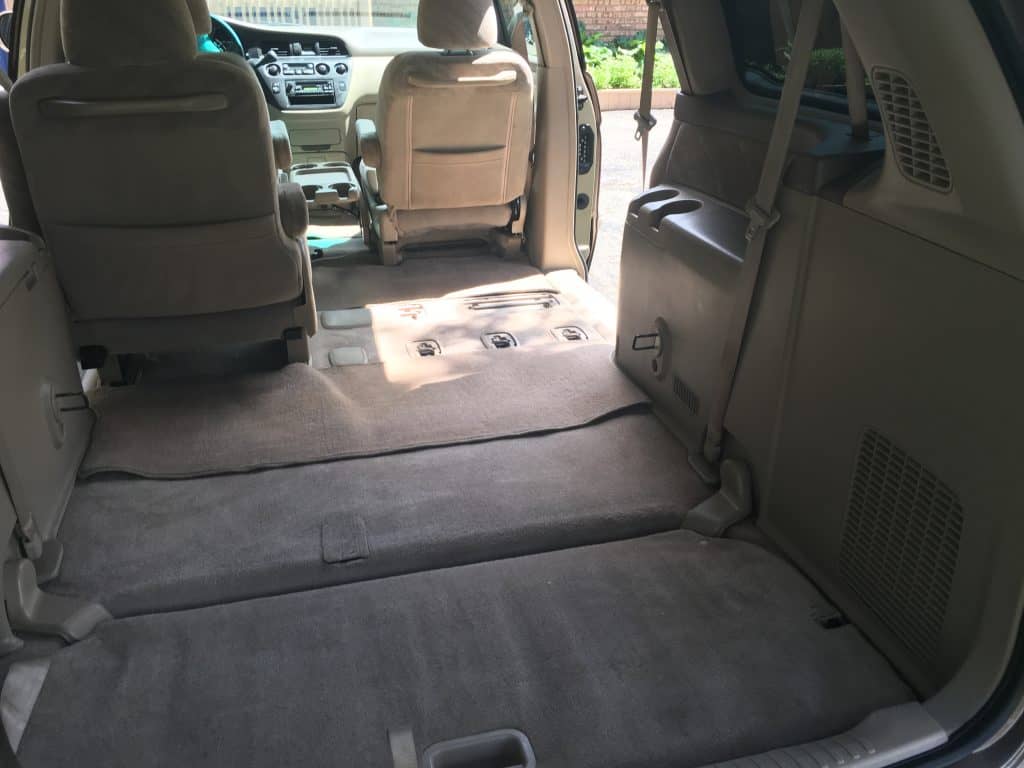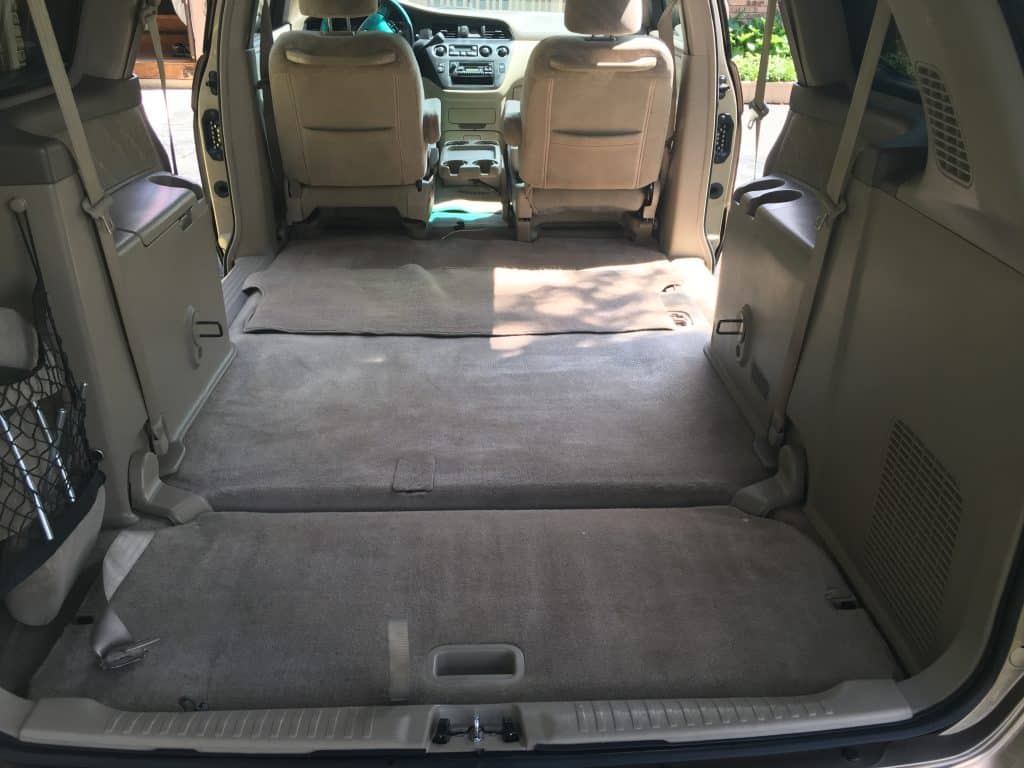 Note that in the Odyssey, the seats do not fold into the floor.  That's OK with me because it removes 80 lbs from the vehicle and gives better ground clearance.



The Honda Odyssey was one of the first minivans to swallow a 4×8 sheet of plywood and the basic dimensions from front to back and side to side, demonstrate that this is true.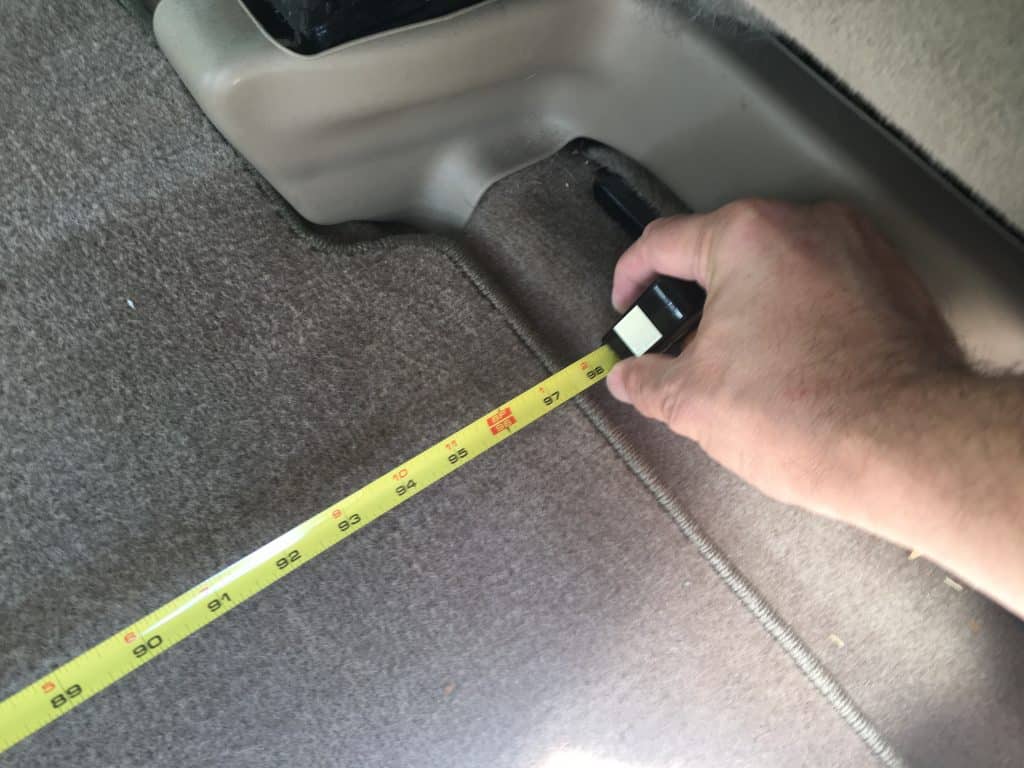 Front-to-back you have a full 8 feet.  Side-to-side gives you 48 inches between the wheel wells.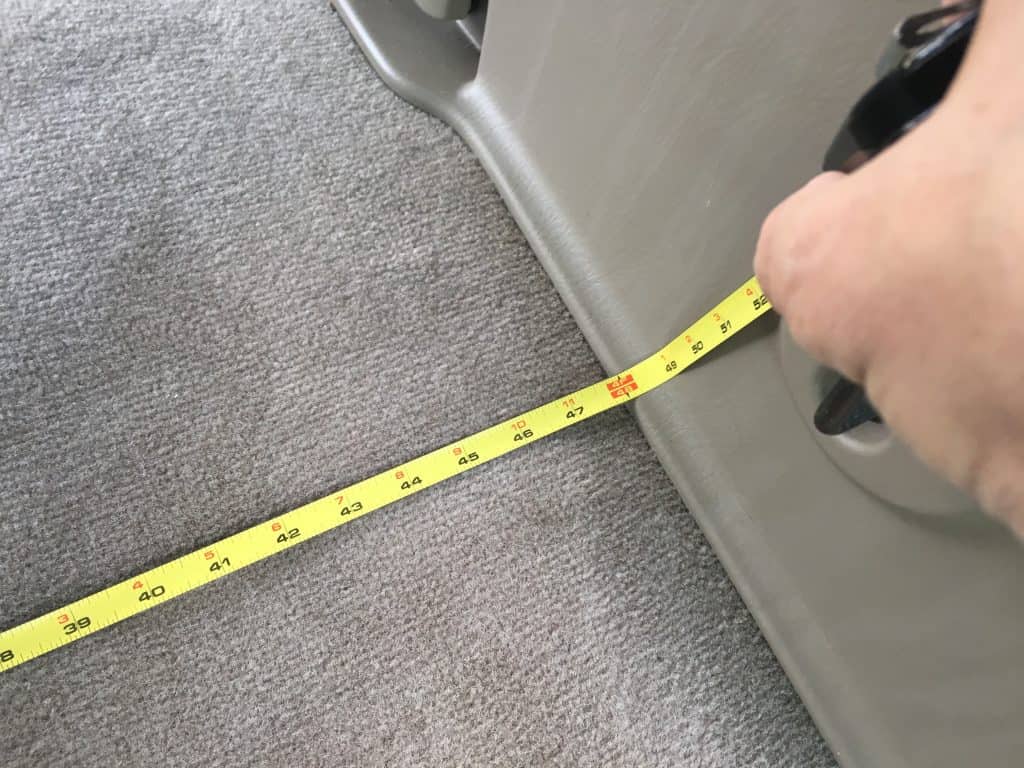 But an often overlooked dimension is the full 65 inches between the sliding doors!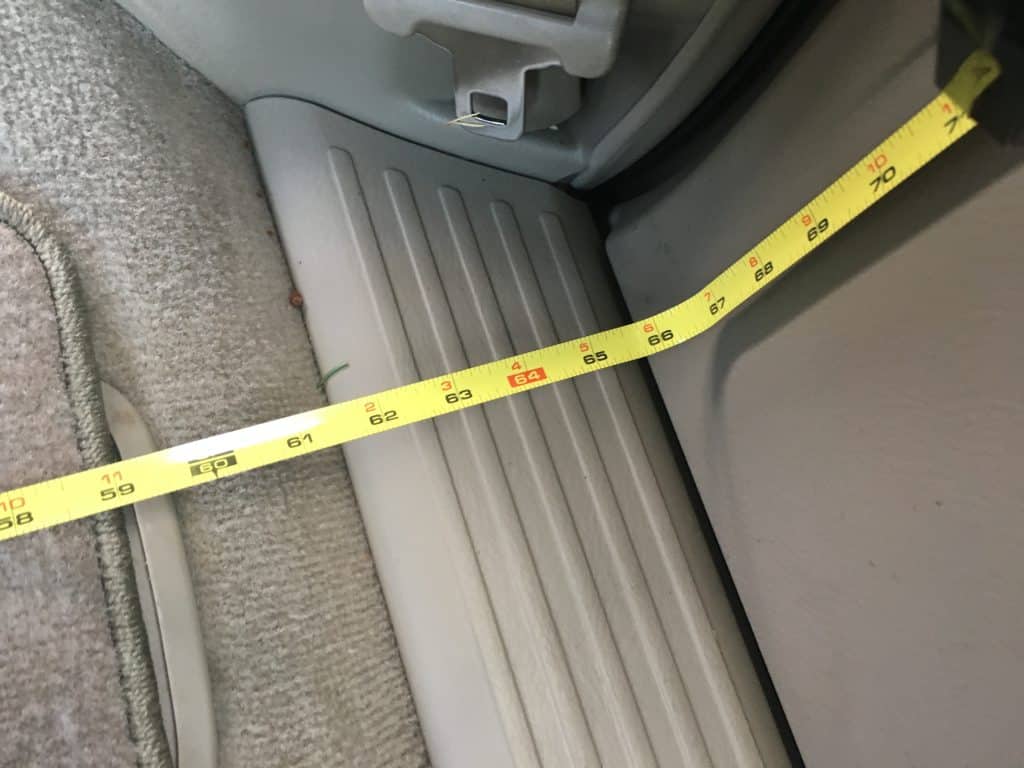 That means you could fit something 6 inches wider than a Queen-sized mattress where the 2nd-row seats would normally be.  Note that later generation Odysseys have put cupholders on the doors, which reduces this dimension.  This is one of the reasons I chose a second generation Odyssey.
I travel solo, but if you are a van-dwelling or micro-camping couple, I'd suggest building your bed platform so your shoulders can be between the sliding doors.  Your body gets narrower toward your feet, so it makes sense to have your legs at the rear of the van, where it's narrower.
So to give you an idea of what is possible, let me toss a  twin air mattress in the back.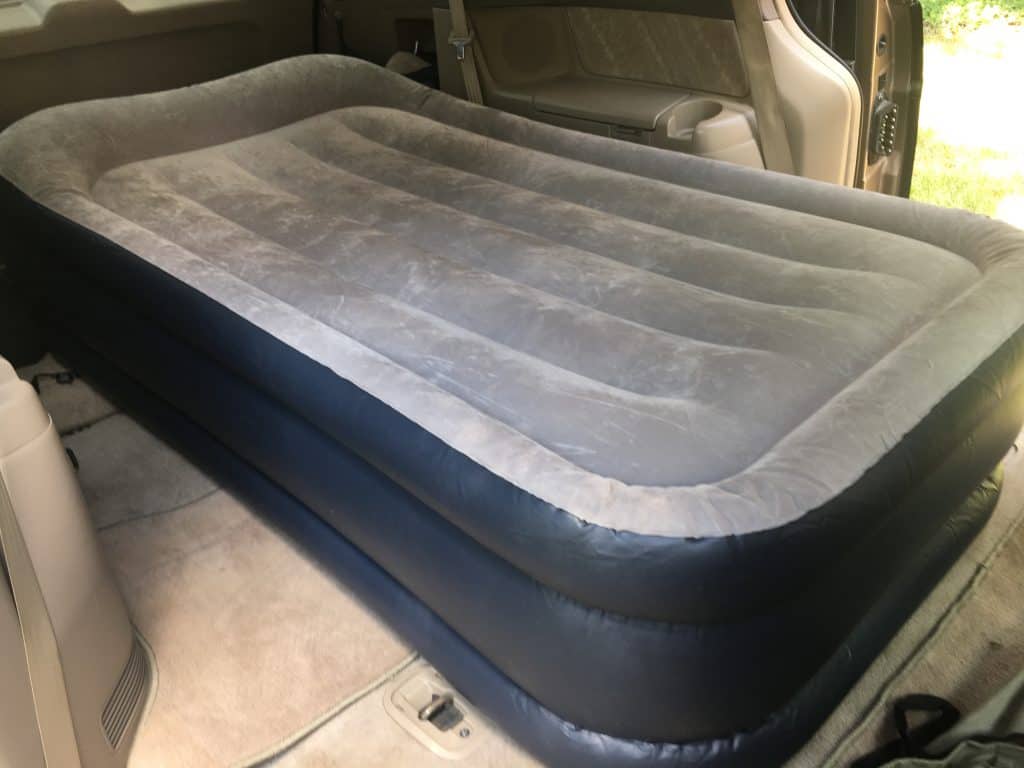 This is a twin sized mattress and you could actually get by doing a short trip this way.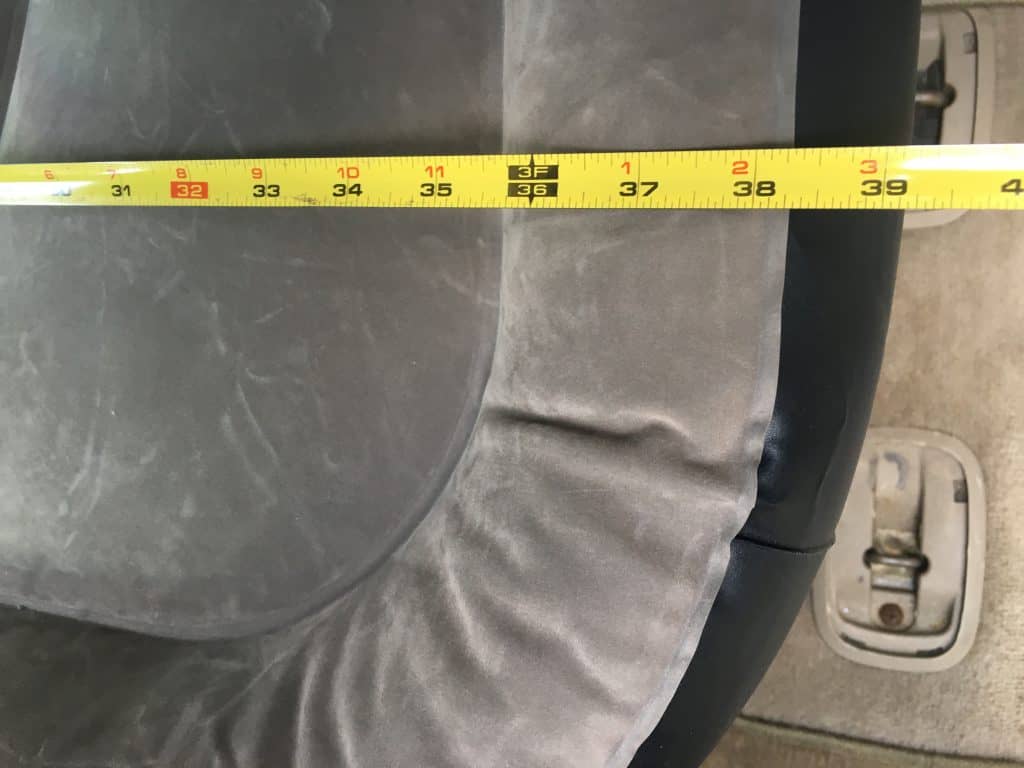 But I wouldn't use an air mattress, even temporarily because:
You can't put anything underneath it
All air mattresses eventually fail
Even with a platform it uses up the vertical space, being so thick.
and this…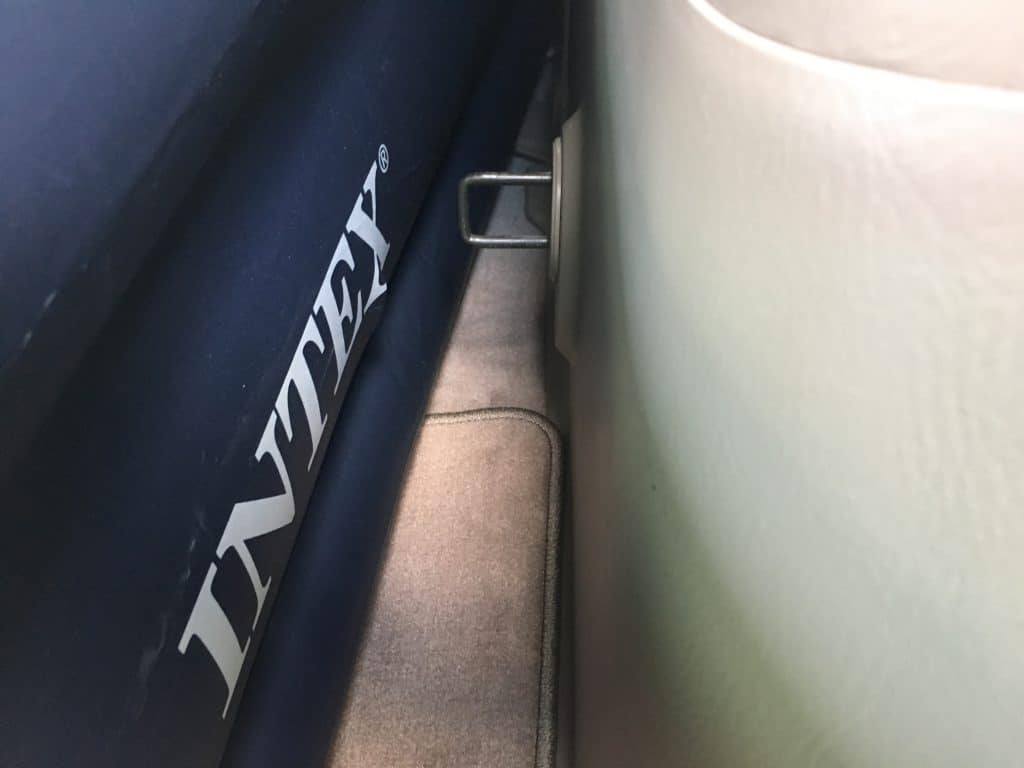 Instead, for my temporary "Phase 1" project, I selected a Coleman cot.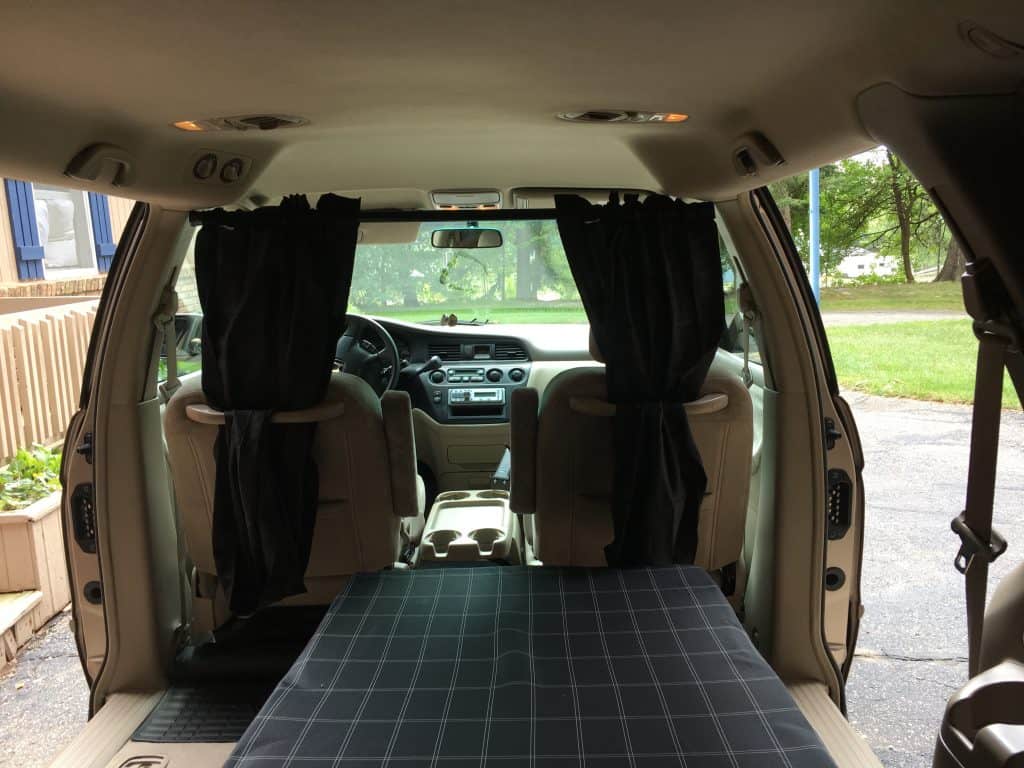 This cot leaves plenty of space underneath for storage, and room to the sides to get dressed while sitting on the cot.  If you need a cot, this is the most comfortable one I've owned and is completely silent.  No creaking like you get on the old canvas ones.  Here's the requisite Amazon link which won't cost you anything extra to use, but which helps us to keep the site going.


I also like this cot because it is a full 30″ wide and 80″ long, so it fits my 6′ 4″ and 250lb frame.
If you found this information useful, or think it might help others to pick their minivan camper model, please share on your favorite social media.  Thanks!